|
Are you staying in Hurghada and looking for things to do? Check out our selection of excursions, day trips and small group & private tours in Hurghada. Here you can enjoy a unique and personalized experience while exploring some of Egypt's most famous sites. Hurghada is an active town located on Egypt's Red Sea Coast for anyone searching for an on the go adventure or just some well deserved rest and relaxation. It is also Egypt's oldest resort. While it was once a small fishing village it has grown to be quite the tourist attraction for many to enjoy.
Hurghada day trips & Hurghada tours
If you're looking for Hurghada tours or Hurghada day trips, you're in luck – there are plenty of Hurghada Excursions and Tours to choose from! Whether you're interested in a day trip to explore the ancient pyramids at Giza, taking a short tour to Luxor for a leisurely cruise down the Nile River, or exploring the colourful coral reefs that dot the Red Sea coast, there are plenty of excursions - sightseeing tours to suit your interests. If you're looking for a more adventurous Hurghada day trips, there are plenty of options to choose from as well. Try your hand at sandboarding in the desert, take a jeep safari through the stunning landscapes of the Eastern Desert, or go for a swim with the dolphins at the Hurghada Marina. No matter what your interests are, there's sure to be a Hurghada excursion or tour that's perfect for you! It's shimmering waves and stunning coral reefs are perfect for windsurfing excursions, snorkelling excursions, scuba diving excursions and a range of fun-filled aquatic activities. Hurghada's nightlife entertainment, restaurants and shops are guaranteed to give you an experience you will never forget.
Top 5 day trips & excursions to do in Hurghada
1. Snorkeling Trips in Hurghada
Snorkelling in Hurghada is a great way to spend a day if you are looking for a bit of adventure and relaxation. When you arrive in Hurghada you will find that there are plenty of places to rent gear and there are also many tour operators that offer private tours. If you are looking for a small group tour then you will want to consider booking through your hotel or resort. They generally offer a range of boat-based snorkelling excursion both privately and in small groups. During a snorkelling tour you will have the opportunity to snorkel in several beautiful locations, and all equipment will be provided. If you are looking for a more relaxed experience then you can book a tour with a local operator. These tours are less structured and provide a more authentic experience. Regardless of which tour you choose, be sure to enjoy your time snorkelling in Hurghada. The corals and marine life are well worth the visit.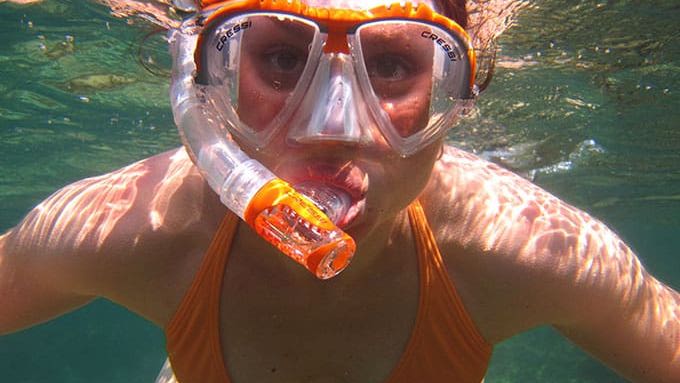 2. Embrace the Nightlife in Hurghada
Hurghada has long been known for its lively nightlife. With a fantastic selection of bars and clubs, Hurghada has something for everyone when it comes to nightlife. Whether you are looking for a lively atmosphere with excellent music or prefer a more intimate setting with less noise, Hurghada has you covered. Below are a few of the best nightlife venues in Hurghada:
The Bartender Bar
Elements Club & Lounge
Papas Club
What's stopping you from discovering the best nightlife in Hurghada? It's time to arm yourself with knowledge and hop on a plane to one of the most popular Egyptian tourist destinations. There's no way you'll regret it!
3. Hurghada desert safari quad biking & camel ride excursion
Adventure travellers are always on the lookout for new and unique travel experiences. One of the newest and most exciting excursions available is the Hurghada Desert Safari Quad Biking and Camel Ride. This tour allows you to explore some of the most stunning desert scenery imaginable while also enjoying a thrilling quad biking trip and a camel ride. The Hurghada Desert Safari Quad Biking and Camel Ride is perfect for adventurers looking for a truly unique and exciting travel experience. On this tour, you will travel through some of the most beautiful and stunning desert scenery in Egypt. You will experience a thrilling quad biking trip through the desert landscape, and a camel ride will allow you to explore the desert at a slower and more peaceful pace. This tour is ideal for anyone looking for an unforgettable travel experience. Not only will you see some of the most stunning desert scenery in Egypt, but you will also have the opportunity to experience a unique quad biking and camel ride experience. Whether you are interested in adventure travel or simply want to see some beautiful scenery, the Hurghada Desert Safari Quad Biking and Camel Ride is the perfect tour for you.
4. Scuba diving in Hurghada
Adventure travellers are always looking for a challenge, and there is no better way to experience the colourful coral reefs of Hurghada than on a Scuba diving tour. Scuba diving is an activity that can easily be incorporated into a small group tour, and there are many excellent scuba dive schools in Hurghada. One of the great things about scuba diving in Hurghada is the sheer number of fantastic dive locations easily accessible by boat. The reefs around Hurghada are perfect for beginners and experts alike, and course are available for the complete novice right through to dive masters and beyond. So, whether you are interested in exploring new and undiscovered dive sites or just looking for a fun time watching the colourful fish and other marine life that inhabit the corals around Hurghada, a Scuba diving trip is the perfect way to experience the under water world of the Red Sea.
5. Windsurfing & kitesurfing in Hurghada
If you're looking for an adrenaline rush, then look no further than windsurfing and kitesurfing in Hurghada. These two sports are perfect for adventure travellers who are also interested in small group tours and private tours. Windsurfing and kitesurfing are amazing sports, and not only are they a lot of fun, but they're also incredibly adrenaline-pumping. If you've never tried windsurfing, then you're in for a real treat. Windsurfing is all about using the wind to propel you forward. You stand on aboard a sailboat, and use your hand and foot to turn the sail. The wind then takes over and propel the boat forward. If you're new to kitesurfing, then you're in for a real treat. Kitesurfing is all about using kites to navigate your way through the air. You stand on aboard a small platform, and hold onto a bar that's attached to the kite. The kite then generates enough power to lift you into the air. You use your hand and foot to control the kite, and guide it through the air. Windsurfing and kitesurfing are both great sports, and they're perfect for adventure travellers who are also interested in small group tours and private tours. If you're interested in trying windsurfing or kitesurfing in Hurghada, then you should definitely contact one of the local windsurfing or kitesurfing schools. These schools offer excellent training, and they'll teach you the basics of the sport. Once you've mastered the basics, you're ready to start practicing. The best way to practice is to take guided tours. A guided tour will take you to some of the best windsurfing and kitesurfing spots in Hurghada. You'll have the opportunity to practice your skills, and you'll also have the chance to enjoy some of the best views in Hurghada.
Our top 5 tours that include Hurghada
Discover Egypt | 10 days | Cairo - Aswan - Luxor - Hurghada
This comprehensive 10-day Egypt tour is designed to provide a great introduction to some of Egypt's best Pharaonic sites in Cairo and the Nile Valley, with a 1-night felucca river cruise and time by the Red Sea. This small group tour is probably our most popular tour and has regular departures throughout the year.
If you are looking for an extensive tour of Egypt, then this ten-day Egypt trip, with tours of Cairo, the Nile Valley and Hurghada by the Red Sea is perfect for you.
This tour of Egypt begins with the iconic pyramids and sphinx in Giza - where our experienced Egyptologist guide will take you on a journey into the ancient pharaonic history and construction of the pyramids. When we are in Cairo, we will also visit the famous Egyptian Museum with many ancient artifacts, mummies and the world-famous exhibition of King Tutankhamun. We will take the night train to Aswan - which is located in one of the most beautiful parts of the Nile - and visit the local Nubian village and enjoy a boat trip to the Temple of Philae. You also have the option to visit the magnificent temples built by Ramses II in Abu Simbel, before we set sail and spend time on a traditional sailing ship called a Felucca, which offers a unique view of the lives of the locals as you drift along the Nile river. If you wish, you can upgrade to a hotel instead of sleeping on the boat at night.
Then we will go to Luxor, which is considered the largest open-air museum in the world, before we go for relaxation and fun to the resort of Hurghada on the Red Sea.
We will end our trip by driving back to Cairo, where there will be free time for optional trips, before we take a walking tour with a guide to the myriad stalls of the Khan-el-Khalili Bazaar.
View our Discover Egypt tour...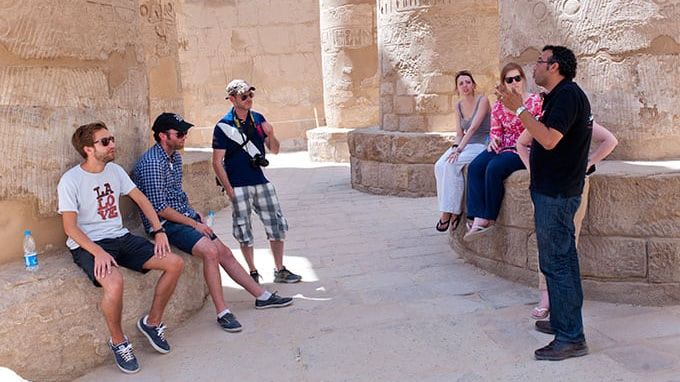 Nubians & Beaches | 12 days | Cairo - Aswan - Luxor - Hurghada
This comprehensive 12-day Egypt tour covers Cairo, the Nile Valley between Aswan and Luxor, an overnight traditional felucca or luxury cruise, as well as time relaxing by the Red Sea at Hurghada.
Throughout history, the countless Egyptian monuments have proven to be an irresistible attraction for travelers from all over the world. With its exotic beaches and warm and friendly people, Egypt is a country you will never forget. So we will take you back in time to some of the most amazing places in the old world and leave you with memories that you will remember for a lifetime.
We started in Cairo, where we take time to visit perhaps the most famous of the ancient monuments, the pyramids and sphinx in Giza. We also enjoy time to explore the city and its many places of interest, such as the Saladin Citadel, the chaotic streets of Khan al Khalili Bazaar and the extensive Cairo Museum. Then we travel south to Aswan and the peaceful beauty of the Nile. Here you will find lush green islands and traditional sailboats, amidst the gentle cascades of the Nile. We will visit the tranquil Temple of Philae and the huge High Dam before boarding a felucca to laze on the Nile. On the way down the river, we pass the temples of Komombo and Edfu, where we had plenty of time to explore the richness of the monumental architecture on offer, before arriving in Luxor.
On the east side, we will take the time to tour the magnificent temples of Karnak and Luxor, which are a tribute to the greatness of King Ramses II. On the west side, we visited the Valley of the Kings, where ancient pharaohs built intricate tombs and temples to help them on their way to the after life. Other stops include the colorful Medinat Habu Temple, the Temple of Queen Hatchepsut and the Colossi of Memnon.
From there cross the desert to the beach resort of Hurghada. With golden sandy beaches, beautiful coral reefs and crystal blue sea, this bustling resort is an ideal base for the coming days. You can spend time snorkeling or camel riding at sunset between the many good restaurants in Hurghada. There are many other activities to keep you busy or you can relax and enjoy the sun.
Eventually, we returned to Cairo to complete the trip and fly home.
View our Nubians & Beaches tour...
Sands & Seas | 9 days | Cairo - Luxor - Hurghada
This 9-day tour takes in so much of what Egypt has to offer, covering many of the main historical sites in Cairo and Luxor before finishing with a relaxing beach break on the shores of the Red Sea at Hurghada.
The Egyptian landscape with its vast deserts, beautiful mountain scenery and beautiful sea life in the Red Sea, hides the fertile Nile Valley, known worldwide for its unique collection of ancient pyramids, temples and tombs. This tour combines sightseeing in Cairo and Luxor with a few days by the Red Sea, so you can taste all that Egypt has to offer.
We start in Cairo and visited the Gisa Plateaux to see its 3 huge pyramids and sphinx. These ancient monuments have stood the test of time and provided us with an interesting and unique look into the past. We also visited the Egyptian Museum, which houses a large collection of artifacts, including the famous Tutankhamun's exhibition. From Cairo we travel by night train through the Nile Valley to Luxor and its unique collection of temples and tombs. On the east side we visited the large and well-preserved temples of Karnak and Luxor. On the west bank of the Nile, we will spend time touring the Valley of the Kings, the temples of Queen Hatchepsut and Medinat Habu and learn more about the ancient history of Egypt.
From Luxor, we said goodbye to the Nile Valley and cross the desert to the Red Sea and the resort of Hurghada. With golden sandy beaches, beautiful coral reefs and an interesting old town and port, Hurghada offers a great place to relax and enjoy the last few days of your tour. There are various snorkelling and diving trips, as well as other water sports, quad biking and other activities.
Finally, we return to Cairo, where we have some time for shopping and a last-minute city tour before the adventure is over.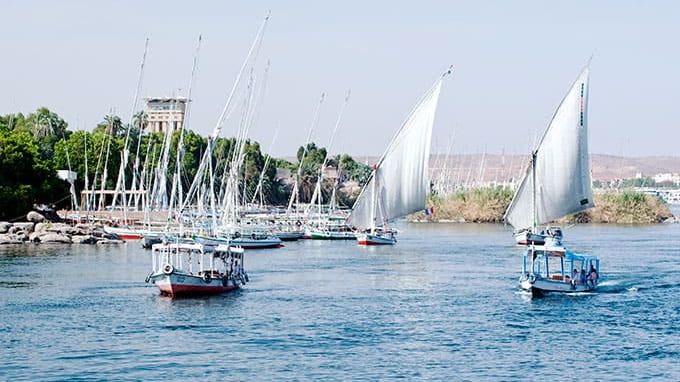 Egyptian Family Adventure | 12 days | Cairo - Aswan - Luxor - Hurghada
This fun family adventure tour of Egypt includes the famous Pyramids & Sphinx in Cairo, the spectacular temples & tombs in Luxor, a short camel ride, beach time by the Red Sea, and a traditional felucca cruise along the Nile.
This tour is specially designed for families who want to combine visits to some of the most famous and important ancient sites of Egypt with more adventurous activities for children. Group sizes are small, with carefully selected guides who can simply explain the history. With camel rides, Felucca sailing, great views and snorkeling in the Red Sea, this is a trip that the whole family will remember.
We began our tour of Cairo with a visit to the unforgettable pyramids and sphinx in Giza, where a fun camel ride is included. We also visited the famous Egyptian Museum with a mummy room and an exhibition of Tutankhamun, and we explored part of Coptic Cairo with its narrow streets and historic churches. A night journey by sleeper train will take us to Aswan, the southernmost city in Egypt, which is located on the edge of the Nubian Desert and perhaps the most beautiful part of the Nile in Egypt.
Here we visited the beautiful Philae Temple by boat and visited a local school, where we may sit in on an English / Arabic lesson with a local class (semester lessons only). We also enjoyed traditional Nubian food.
Another option is to visit Abu Simbel and see the Ramses II Sun Temple, which was completely deconstructed and rebuilt when the Aswan Dam and Lake Nasser were built.
Then we leave Aswan aboard the traditional Felucca sailboat and sail north along the river to Luxor. A cruise on the Nile in a Felucca is a great way to travel around the country and see the typical Egyptian life along the riverside as you pass by. We pass the night by the campfire with our Nubian crew preparing all our meals, and we can sing and talk before going to sleep on the deck of the boat. We will spend the night on the boat and the next morning we will sail on towards Luxor and a comfortable hotel by the river.
For those who want more comfort instead of a felucca, there is an option to upgrade to a luxury cruise. You sail all the way to Luxor and stop at all the same places. We include only two half-day tours of Luxor, to make the days less strenuous for the children in the group. First we will visit the west bank of the Nile to see the tombs of the pharaohs in the Valley of the Kings and the temple of Queen Hatchepsut, then we will travel along the east bank by horse-drawn carriage to the great temple at Karnak. You have free time to visit as many sites as you want in Luxor.
After exploring the city, we traverse the desert to the Red Sea and Hurghada, where we enjoyed 3 days of complete relaxation in a 4-star beach resort, with its own swimming pool and recreational facilities, a private beach and a diving centre. We take a full day boat trip to some nearby islands where you can swim, snorkel, and dive or just relax on the boat. The tour will end with a short flight back to Cairo and a city tour. We'll take a trip to the Citadel with amazing views of Cairo and explore the bustling Khan-el-Khalili Bazaar, before enjoying the perfect taste of Egypt on a Nile diner cruise with Sufi and belly dancing.
View our Egyptian Family Adventure tour...
Ancient Encounters | 17 days | Cairo - Aswan - Luxor - Hurghada - Amman - Petra - Wadi Rum
Spend 2 weeks in Jordan and Egypt visiting the main highlights of Petra, Jerash, the Pyramids, Sphinx, Valley of the Kings and Karnak Temple. Also sleep in a Bedouin camp, swim in the Dead & Red Seas and take a Nile felucca trip.
Want to explore Jordan and Egypt? This two-week trip will take you to may of the most popular attractions in these countries and combine many activities and experiences that will leave you with memories for a lifetime.
The Jordanian part of the tour begins in the capital Amman, where we head to the famous Umayyad "desert castles" before taking a walk through the center of Amman, exploring its bustling markets, enjoying street cuisine and learning about the history.
From Amman we will head to Jerash - one of the best preserved Roman sites in the Middle East and explore the huge castle of Aljoun. We will travel through the surrounding hills and lush forests until we reach the Bronze Age Dolmens. We spent the whole day with the Jordan family, getting to know their way of life before heading to the Dead Sea to enjoy the extremely salt water that gives the sea it famed buoyancy.
After spending some time at the Dead Sea, we will visit the Dana Biosphere Reserve and the Shobak Crusader Castle before heading to the hidden city of Petra. We will spend the whole day here, exploring the Nabataean site before heading to the Wadi Rum desert, where we will spend time with the Bedouins and get to know their way of life.
We said goodbye to Jordan take a short flight to Egypt. We begin in Cairo, with a visit to the Great Pyramids and the Sphinx of Giza, before travelling down to Aswan and a boat trip to the beautiful island of Philae Temple. From here we sail down the Nile on the traditional Felucca sailboat and enjoy the cruise immersed in the rural life along the Nile. We sleep on board the ship and for those who want more comfort, a hotel upgrade is available.
After sailing the Nile, we head to Luxor, where there is one of the largest concentrations of ancient monuments on the planet, and explore the magnificent Karnak Temple. The program also includes a visit to the tombs of the pharaohs in the Valley of the Kings, where we will see the temple of Queen Hatchepsut. We'll also do an evening walk around the temple in Luxor, when it is beautifully lit up.
We head to the Red Sea in Hurghada for a few days of relaxation in the 5-star resort, where you can try some optional excursions such as snorkeling, diving and other water based activities available. The tour ends in Cairo.
View our Ancient Encounters tour...
Book your own Hurghada private tours
When travelling to Egypt, taking a private tour can be the best way to learn more about the country, the culture, and the people. These tours can be tailored specifically to your requirements, and in many cases, unique experiences can be had that work best for you. The key benefits of taking a private tour is flexibility, variety and customization. You can choose which excursions to include and which to leave out. This means that if you are travelling to Egypt and would like to explore it in more in depth, a private tour can be the perfect way to do so. When it comes to choosing a private tour, there are many things that you should consider. One of the most important is the duration of the tour. How long you spend in Egypt will generally set the pace your tour. If you want to see a lot of things and don't want to feel too rushed, add more days into your tour and you will definitely enjoy your tour more. Additionally, you should also consider the type of tour. Are you interested in learning about the culture and the history of Egypt? Or are you just looking to explore and photograph the local attractions? Of course, private tour can provide you with the opportunity to do both. Another key factor to consider when booking a private tour is the price. Booking a private tour will generally be more expensive that joining a set small group tour, but this is not always the case. Depending on the the number of travellers and how specific your requirements are, the price of a private tour can be much less than you might imagine. Private tours can be a great way to ensure that you have the best possible experience when travelling to Egypt. If you are interested in taking a private tour, please don't hesitate to contact our team. We can help you find the perfect tour for your needs.
Hurghada: MUST-READ GUIDES ON AMAZON
The essential guides for those who want to know quickly what to do in the world.
Created by people who have really travelled and lived in the places described!
Today, let's discover together the beauties of HURGHADA, a famous city on the Red Sea in Egypt, in 5 days.
But we also learn together information about EL GOUNA the "Venice of the Red Sea".
Here's a mini ebook guide to the highlights of this charming tourist destination just a few hours' flight from Europe.
How many times have you run out of ideas about where to spend your holidays and started wandering aimlessly from blog to blog, looking for suggestions on where to spend them?
Well, a nearby and safe destination these days is definitely Hurghada, sunny and warm all year round with a splendid sea and a remarkable coral reef. With valid tourist services for all budgets! And let's consider that it is now also enriched by an imminent remarkable archaeological historical museum ... and don't forget that it has, 25 km further north, the elegant and characteristic district of EL GOUNA!
A handy and concise guide with colour photos to have already some reference images of the place!
Have a good trip with the Mini Guides of TRAVEL-NATURE!