|
Are you planning a trip to Tel Aviv and wondering what to do? Look only as far as a local's guide to the best things to do in Israel's cosmopolitan city. Tel Aviv is a must-visit destination for any traveller, with endless options for dining, nightlife, and cultural experiences. Discover the hidden gems that make this city special and unique. This article will share the top recommendations for things to do in Tel Aviv based on experience and insider knowledge. Whether you're looking for a relaxing beach day or an exhilarating night out, there's something for everyone in Tel Aviv. So grab a falafel, and let's dive in!
This guide will also attempt to answer some of the most frequently asked questions, such as: What is the best time to visit? How to get around Tel Aviv? Things to do with Kids? - and more.
Brief History of Tel Aviv
Located on the Mediterranean coast of Israel, Tel Aviv is the country's second-most populous city, after Jerusalem. But did you know that Tel Aviv is actually a relatively young city with a history that only dates back to the early 20th century?
In the late 19th century, the area around Tel Aviv was primarily a desert with very little development. However, in the early 1900s, a group of Jewish immigrants decided to settle in the area in order to create a city that would serve as a cultural and economic centre for Jews in the region. They called their new city "Ahuzat Bayit" (which means "homestead" in Hebrew) and held a lottery to determine who would be given plots of land to build on.
Even though the initial settlement was small, it grew quickly. The residents of Ahuzat Bayit soon realized that they needed more space in order to accommodate the growing population. As a result, they decided to merge their city with a neighbouring town called Jaffa. This new city was named Tel Aviv (which means "hill of spring" in Hebrew), and it became the first Hebrew-speaking city in the world.
During the early years of Tel Aviv's existence, the city faced a number of challenges. For example, there was very little infrastructure in the area, which made it difficult to transport goods and people in and out of the city. Additionally, the city's population was made up of people from many different backgrounds and cultures, which made it challenging to create a unified sense of identity.
Despite these challenges, Tel Aviv continued to grow and develop. In the 1920s and 1930s, the city became a centre for art, culture, and politics. Many of Israel's most important literary and artistic figures lived and worked in Tel Aviv during this time, and the city became known for its vibrant nightlife and cosmopolitan atmosphere.
During World War II, Tel Aviv played an important role in the Jewish resistance against the Nazis. Many Jews from Europe fled to Tel Aviv during the war, and the city became a hub of underground Jewish activity. After the war, Tel Aviv continued to grow and thrive. In the 1950s and 1960s, the city underwent a major building boom, and many of the city's most iconic buildings were constructed during this time.
Today, Tel Aviv is a bustling metropolis that is known for its beautiful beaches, amazing food, nightlife, and high-tech industry. The city has become one of the most important cultural and economic centers in the Middle East, and it continues to attract people from all over the world. With its rich history and vibrant present, it's no wonder that Tel Aviv has become such an important city in the world.
Things to do and attractions to see in Tel Aviv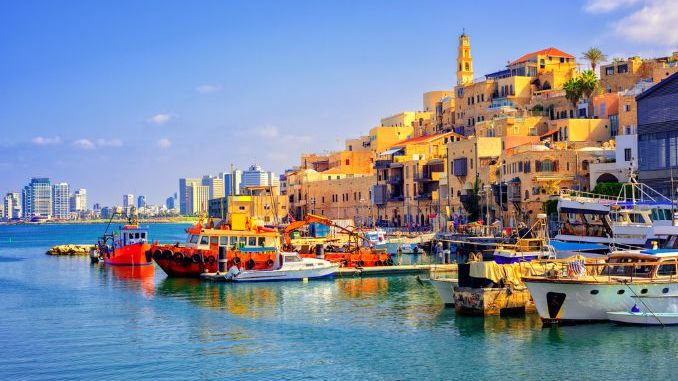 Tel Aviv has an abundance of amazing attractions that will keep you busy and entertained for days on end. The city is known for its beautiful beaches, vibrant nightlife, cultural hotspots, and delicious cuisine. Whether you're a solo traveller or visiting with your family, Tel Aviv has something for everyone.
One of the top attractions that you must visit is the Tel Aviv Port. This historic harbour has been transformed into a bustling entertainment hub over the years. Take a leisurely stroll along the boardwalk while enjoying stunning views of the Mediterranean Sea. You can also rent bicycles and cycle your way around the port, stopping at cafes and restaurants along the way.
For those who are interested in history and culture, the Tel Aviv Museum of Art is a must-visit destination. This impressive museum houses a vast collection of contemporary and classic Israeli art, as well as international works. The museum's architecture itself is an attraction, designed by the famous Israeli architect Preston Scott Cohen. You can easily spend an entire day exploring the museum's galleries and exhibitions.
If you're looking to soak up some sun while enjoying the local vibe, Tel Aviv's beaches are simply not to be missed. Choose from a variety of beaches, including Hilton Beach, Jerusalem Beach, and Banana Beach, all of which offer stunning scenery, clear waters, and white sands. The beaches are ideal for relaxation, sunbathing, and swimming. You can also try out a variety of water sports, such as surfing, windsurfing, and stand-up paddleboarding.
Another attraction that showcases Tel Aviv's rich history is the Old Jaffa. This ancient port city is packed with historical sites and is one of the oldest settlements in the world that is still inhabited. Take a stroll through the winding alleys of Old Jaffa, and you will be transported back in time. Visit the Jaffa Clock Tower, the Jaffa Flea Market, and the Jaffa Port. If you're feeling adventurous, climb to the top of the hill and enjoy breathtaking views of Tel Aviv.
For a unique and quirky attraction, visit the Nahum Gutman Museum of Art. This museum pays tribute to the famous Israeli artist Nahum Gutman and his eclectic works. The museum is housed in a historic building in the Neve Tzedek neighbourhood and features several collections of drawings, paintings, and sculptures.
Lastly, no visit to Tel Aviv is complete without experiencing its bustling, vibrant nightlife. The city boasts a seemingly endless array of pubs, bars, and clubs. Head to Rothschild Boulevard, Allenby Street, or Dizengoff Street, which are all hotspots for nightlife. You will find a diverse range of music, from techno to jazz, and international DJs regularly perform in the city's clubs.
Everything you need to know about the Tel Aviv Museum of Art
The museum is situated in the heart of Tel Aviv, in the bustling cultural center of the city. It's easily accessible by public transportation, and there are plenty of cafes and restaurants nearby to fuel up before or after your visit.
Once you step inside the museum, you'll be greeted with a stunning collection of over 5,000 works of art. The museum's collection is incredibly diverse, spanning a wide range of styles and mediums. You'll see everything from classic works of Impressionism to contemporary installations that will leave you questioning what exactly constitutes art.
One of the most impressive aspects of the Tel Aviv Museum of Art is its dedication to showcasing Israeli artists. The museum has a robust collection of Israeli art, and it frequently hosts exhibitions that feature up-and-coming artists from across the country. This commitment to showcasing local talent makes the museum an important cultural institution in Israel.
But the Tel Aviv Museum of Art isn't just about showcasing art - it's also about engaging with it. The museum hosts numerous events and activities throughout the year that encourage visitors to interact with the art and learn more about the creative process. From workshops to lectures, there's always something happening at the museum.
Of course, one of the highlights of any visit to the Tel Aviv Museum of Art is the architecture itself. The building is a work of art in its own right, with a stunning façade made of glass and concrete. The museum is also home to a beautiful sculpture garden, where visitors can enjoy the art and the outdoors simultaneously.
Now, if you're someone who isn't particularly well-versed in the world of art, don't worry - the Tel Aviv Museum of Art is incredibly accessible and welcoming to visitors of all backgrounds. The museum provides audio guides and interactive displays to help visitors understand the context and significance of the works on display. There are also plenty of benches and seating areas throughout the museum, so you can take a break and reflect on what you've seen.
The Best Beaches in Tel Aviv
Are you looking for a sunny spot to soak up the rays in Tel Aviv? Look no further than the city's stunning beaches. From Gordon Beach in the north to Manta Ray Beach in the south, a stretch of sand suits everyone's tastes.
At Gordon Beach, spend the day playing volleyball or sweating through an intense game of market with the locals. After dark, head to one of the many nearby restaurants for a post-beach meal, ranging from classic Israeli breakfast to fresh fish sandwiches.
For a truly unique experience, check out Hilton Beach. Popular among the city's LGBT community, this beach is also well-known for its watersports offerings. The Sea Centre Club offers windsurfing and kayaking classes for beginners and children, while nearby restaurants offer a variety of beachside snacks to refuel after a day in the sun.
If people-watching is more your speed, head to Bograshov Beach. Located in the heart of Tel Aviv, this bustling stretch of coastline is beloved by locals and tourists alike. And with a wide range of delicious eateries mere steps away, you'll always be hungry.
History buffs and nature lovers alike will appreciate the stunning landscape of Givat Aliyah Beach (also known as Ajami Beach) in the ancient port city of Jaffa. A favourite with locals, this dog-friendly beach boasts natural and decorative elements like large stone arches and palm trees.
For families, look at Charles Clore Beach and Park. This beach offers many activities and amenities, from lifeguard-monitored swimming areas to outdoor workout equipment and even a skatepark. And with its proximity to Manta Ray Restaurant, delicious meals are always close.
Finally, make sure to attend Jerusalem Beach. Known as Geula Beach by locals, this stunning spot boasts a vast stretch of white sand and waves that are often perfect for surfing. Whether you're in the mood for a relaxing swim or a day catching waves, this beach won't disappoint.
No matter which beach you choose to visit, you're sure to find a spot to soak up the sun and enjoy all that Tel Aviv has to offer.
The Best Nightlife in Tel AviV
Are you ready to experience Tel Aviv's legendary nightlife scene? Please wear your dancing shoes, and let's explore the best bars and clubs in the city!
First off, timing is key. In Tel Aviv, the party starts late. Bars typically get busy around midnight, and clubs fill up between 2-4 am. Many stay open until dawn or even into the daylight hours. Remember that the legal drinking age in Israel is 18, but some places have a minimum age requirement of 25.
Now, let's dive into the hotspots. The southern end of Rothschild Boulevard and surrounding streets (Allenby, Levontin, Yehuda Halevi, and Lillenblum) are the heart of Tel Aviv's nightlife. Here, you'll find a variety of bars and clubs to suit any taste. Check out "Rothschild 12" for regular concerts, "Radio EPGB" for underground vibes, "Kuli Alma" for live DJ sets, and "Levontin 7" for live music. For those looking to dance the night away, head to "Lima Lima" or the iconic nightclub "Breakfast Club".
Are you looking for a different vibe? The Allenby area is known for being the sleazy side of town, but there are still plenty of gems to discover. "Pasaz" is an underground-style club with a diverse lineup of local and international acts, while "Jasper Johns" offers a cosy atmosphere with vintage decor.
If you're in the Florentin neighbourhood, check out "The Block" for a massive techno club experience. For those seeking an LGBTQ+ friendly atmosphere, "Shpagat" is a popular bar with a diverse crowd and nightly events.
Of course, no Tel Aviv nightlife experience is complete without rooftop bars. Sip a cocktail while taking in views of the city at "Speakeasy" or "Poli."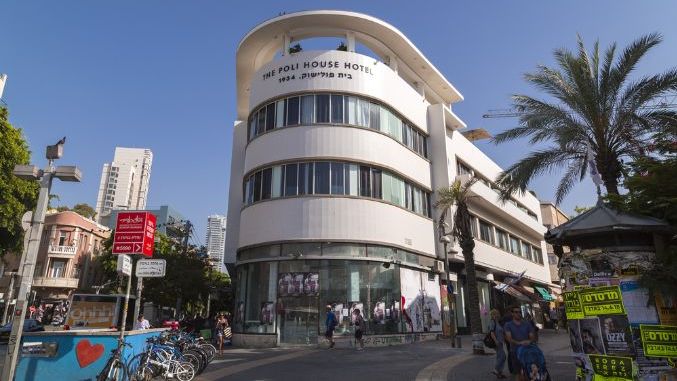 The Best Restaurants in Tel Aviv
Are you looking for the best restaurants in Tel Aviv? With over 4,000 restaurants in the city, Tel Aviv is a foodie paradise with options for every taste bud and budget.
Start your day with a delicious brunch at Tel Aviv's lively cafes. Check out Cafe Xoho for a cosy atmosphere and vegan-friendly options or Cafe Bucke for a classic Israeli breakfast. For cheap eats and street food, head to local favourites like Sabich Frishman or HaKosem for falafel.
Looking for a casual dinner spot? Consider Port Sa'id, a popular restaurant that serves Mediterranean-style tapas. M25 is another great option, offering a mix of Israeli and Middle Eastern cuisine. If you're in the mood for fine dining, visit Taizu for an Asian-fusion experience or Ouzeria for an elegant seafood feast.
Every meal has dessert, and Tel Aviv has plenty of options. Stop by Anita for their famous ice cream, or head to the French-inspired Mazzarine bakery for pastries and coffee.
It is recommended to join a food tour to explore multiple restaurants in one go, where the guides tour the city's best-hidden gems and popular eateries.
Always make a reservation beforehand, as restaurants can quickly reach capacity. And when in doubt, head to Carmel or Levinsky markets for a taste of Tel Aviv's street food scene.
So what are you waiting for? Come hungry and experience the best of Tel Aviv's culinary scene.
A day trip to Tel Aviv enough?
If you're only in Israel for a short time and want to see as much as possible, a day trip to Tel Aviv can definitely be worth it. You can start your day by strolling through the colourful Carmel Market, where you can find fresh produce, spices, and street food. From there, you can head to the nearby Nachalat Binyamin pedestrian mall, where local artists sell their handmade jewellery, ceramics, and other crafts.
If you're interested in history and architecture, you can visit the White City, a UNESCO World Heritage site that features more than 4,000 Bauhaus-style buildings. The city's founders embraced this functionalist architecture in the 1930s as a way to create a new, modern identity for their young Jewish state. Today, these buildings are a testament to that vision, and some have been converted into museums, galleries, and even boutique hotels.
Of course, no trip to Tel Aviv is complete without a visit to the beach. The city has several popular spots to choose from, including the lively promenade at Gordon Beach, the quieter Frishman Beach, and the hipster favourite at Alma Beach. You can rent a sun lounger and umbrella, soak up some rays, and enjoy the Mediterranean breeze.
After a long day of sightseeing and sunbathing, you'll probably be ready for some food and drinks. Tel Aviv has a thriving culinary scene that caters to all tastes and budgets. You can try the local favourite, falafel, at one of the city's many hummus joints, grab a slice of pizza at the popular Pundak Deluxe, or indulge in some high-end seafood at M25.
When it comes to nightlife, Tel Aviv is known for its vibrant club scene, with options ranging from sleek rooftop bars to underground techno clubs. You can check out the DJs at The Block or party with the beautiful people at Shalvata. If you're more interested in live music, there are plenty of intimate venues where you can catch local bands and international acts.
So, is a day trip to Tel Aviv enough? It really depends on what you want to see and do. If you're pressed for time and want to experience the city's highlights, a day trip can be a great way to get a taste of Tel Aviv's energy and culture.
The Best Things to Do with Kids in Tel Aviv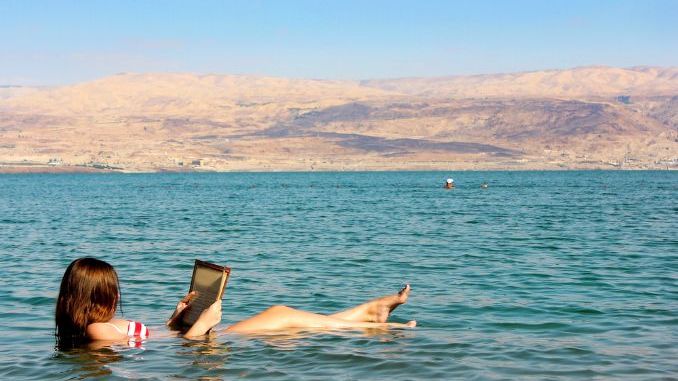 Looking for fun activities to do with your kids in Tel Aviv? Look no further! With so many kid-friendly attractions, you'll always have things to do.
Start your day by heading to the Ramat Gan Safari, the largest collection of wildlife in the Middle East. Drive through the 250-acre animal sanctuary and see rhinos, elephants, lions, giraffes, and more up close. You can also stroll through the traditional zoo setting and explore playgrounds and boutiques.
Another must-visit attraction is the Tel Aviv Promenade. Brimming with restaurants, playgrounds, and a farmer's market, you can easily spend an entire day here. Don't forget to stroll on the beach and enjoy the Mediterranean's beautiful white sand and turquoise waters.
For a day of culture, head to the Tel Aviv Museum of Art. It showcases contemporary and modern art and has plenty of interactive exhibits for children to enjoy.
If your kids love the outdoors, they'll have a blast at Luna Park, the ultimate playground, featuring over 30 thrilling rides and attractions suitable for all ages. Cool off with water activities, explore virtual reality experiences, test skills in engaging games, and savour tasty treats.
Finally, make sure to splurge on the Dead Sea. It's an unforgettable experience that your kids will love.
No matter where you go in Tel Aviv, you'll find that the city is incredibly kid-friendly. Public playgrounds are ubiquitous, and almost everyone speaks English. Exploring the city is easy whether walking, biking, or taking public transportation.
So what are you waiting for? Plan your next family vacation to Tel Aviv and create unforgettable memories with your kids!
How to Get Around Tel Aviv
Are you planning a trip to Tel Aviv and wondering how to get around the city easily? Look no further! Tel Aviv is a bustling city with lots to see and do, and getting around is relatively easy thanks to an excellent public transportation system and various taxi options.
First, taxis are a popular way to get around Tel Aviv. Taxis in Tel Aviv can be any make or model, and they signify their availability by flashing rooftop signs. Before hopping in, ensure the driver has turned on the meter or agreed on a fixed total rate. Rates start at about 11 Israeli shekels, roughly $3, and increase based on time, not the distance travelled. To avoid being scammed, write down the exact address of your destination before setting out.
Consider using shared taxis called shouts to avoid riding in a regular taxi. Sheruts are shuttle-like minivans that seat between seven and 12 passengers. These shared taxis run the same bus routes and charge a similar fare but will get you to your destination much faster. Sheruts also operate to and from the airport, providing the convenience of a regular taxi without the steep cost.
Another option is using the ride-hailing app Uber, which services Tel Aviv. However, city regulations state that drivers must be licensed taxi drivers. So, expect different savings than you would in the United States.
Regardless of how you choose to travel, Tel Aviv is a city waiting to be explored. Each neighbourhood presents a different side of the city, from the historic Old Jaffa, with buildings dating back years ago, to artsy Neve Tzedek, with beautifully restored 19th-century streets lined with jewellery and designer-clothing boutiques, or Kikar Hamedina, with its sophisticated cafes and stores. Tel Aviv life is about enjoying the outdoors, lingering with friends over coffee, meeting new people at a market and embracing new experiences.
When visiting Tel Aviv, plan to soak up the sun at the pristine beaches, enjoy the thriving nightlife, or indulge in the local art scene. It's a friendly city, and there's something to suit every type of visitor, whether you're interested in start-up culture or living it up until the early morning hours. So don't hesitate- experience the sights and sounds of Tel Aviv!
The Best Time to Visit Tel Aviv
Are you planning a trip to Tel Aviv but need help determining when to visit? With 300 sunny days a year, Tel Aviv is a fantastic destination for any season.
Temperatures range from 15-20C in the winter, while summers are hot at 30C or more. If you're into sightseeing, plan your visit outside of the summer season when the crowds thin out. But if you're in for a beach holiday, summer offers long, hot days perfect for soaking up the sun and dipping in the Mediterranean Sea.
Visiting in January can also be an excellent idea if you're looking for winter sunshine. Regardless of when you decide to visit, you're sure to enjoy the warm and vibrant atmosphere of Tel Aviv.
Getting to Tel Aviv is a breeze! Ben Gurion airport is only ten minutes away by train from Tel Aviv HaHagana station, making it convenient to reach the city. You can fly here on numerous airlines, both regular and low-cost. Once you land, you can head straight to Terminal 3, where the train station is located, or free shuttle buses can take you to Terminal 1, which some low-cost and other airlines use for departures.
Tel Aviv is a very walkable city, but if you need to rest your feet or want to travel farther, you have several options. Buses, scooters, and city bikes are readily available, making it easy to get around.
If you're looking for accommodation, Tel Aviv offers a wide range of choices for every budget and style. From hotels to backpackers' hostels and Airbnb, you will find something to suit your needs. Hostels are particularly popular among budget travellers, and Abraham Hostel Tel Aviv is one of the best choices. It offers affordable accommodations for all kinds of travellers and is centrally located.
In addition to being one of the coolest hostels in the city, it also functions as a cultural and travellers centre, creating a community for like-minded travellers. And if you're looking for spectacular views, take advantage of the rooftop terrace!
Tel Aviv is a city that offers something for everyone, no matter what time of year you visit. With easy access to the airport and excellent public transportation, getting around is a breeze. And with a wide range of accommodation choices, including budget-friendly hostels, you can find something that fits your budget and style.