|
Known as one of the most famous saints of the early Church, it holds a fascinating history and legend. Her story is filled with bravery, intellect, and devotion, making her a beloved figure in the Christian tradition. From her supposed noble birth to her martyrdom under the Roman emperor Maxentius, Catherine's tale has captivated believers for centuries.
In this blog post, we will delve into Saint Catherine of Alexandria's history, legend, and shrine, exploring her impact on the religious landscape and the devotion she inspires in followers worldwide.
We will also attempt to answer some of the most frequently asked questions about visiting the site, including:
How to get there? What is the best time to visit? - more.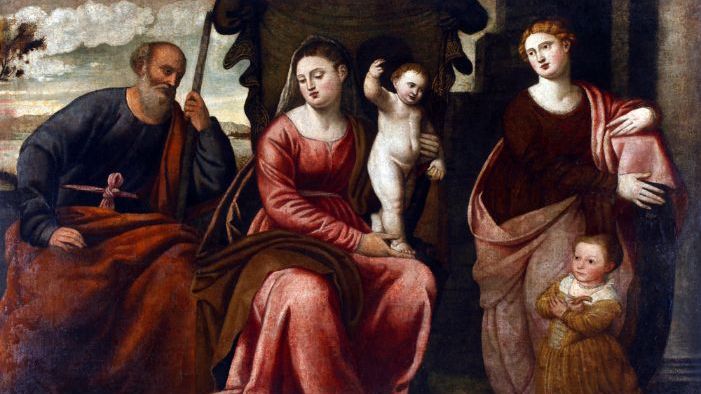 Who was St Catherine of Alexandria?
Renowned Christian martyr and one of the early Church's most famous saints. She was born in the 3rd century AD in Alexandria, Egypt. Catherine was known for her intelligence, beauty, and strong faith, which earned her the title of "the greatest female philosopher" of her time.
According to historical accounts, Catherine was a scholar and a devout Christian who bravely defended her faith. She was known to engage in theological debates and conversions, eventually catching Emperor Maxentius's attention. The emperor challenged her with philosophical questions, but Catherine successfully defended her beliefs, converting many people.
However, she incurred the emperor's wrath and was tortured and imprisoned. Despite enduring torture, Catherine remained steadfast in her faith. According to legend, her imprisonment was miraculously cut short when her chains broke, and the prison walls crumbled. Eventually, Catherine was beheaded for her refusal to renounce her Christian faith.
Catherine's refusal to abandon her beliefs made her a revered figure in the Christian community. She became a patron saint of philosophers, students, and educators. Today, her feast day is celebrated on November 25th, and she is honoured as one of the Fourteen Holy Helpers.
The Legend of Saint Catherine
The legend of Saint Catherine of Alexandria is a captivating tale passed down through centuries. According to the legend, Catherine was a Christian princess in the 4th century AD who possessed great wisdom and beauty. She refused to renounce her faith and was brought before the Roman Emperor Maxentius for her beliefs.
During her trial, Catherine eloquently defended her faith and successfully converted many onlookers, including the emperor's wife and the city governor. Enraged by her influence, the emperor ordered her to be executed.
However, each attempt to kill Catherine failed miraculously. She was ultimately sentenced to death by beheading, and it is said that angels carried her body to Mount Sinai, where a monastery would later be built in her honour.
The legend of Saint Catherine highlights her courage, intelligence, and unwavering faith in the face of persecution. She is often depicted with a wheel, symbolising the instrument of her failed execution, and a palm leaf, symbolising her martyrdom.
Her story has inspired countless artists, writers, and believers throughout history. Today, Saint Catherine remains one of the most venerated saints in the Christian tradition, and her shrine at the Monastery of Saint Catherine in Egypt continues to attract pilgrims from around the world.
The Shrine of Saint Catherine
The Shrine of Saint Catherine is a popular pilgrimage site for Christians worldwide. It is located in the heart of the Sinai Peninsula in Egypt and is built around the Monastery of Saint Catherine, which dates back to the 6th century. The shrine is believed to be the place where Saint Catherine was martyred.
The Monastery of Saint Catherine is a UNESCO World Heritage site and an impressive architectural feat. The complex includes the Church, a library with a priceless collection of ancient manuscripts, and the famous Burning Bush, where God is said to have appeared to Moses.
Inside the Church, visitors can view the Chapel of the Burning Bush, which houses a small chapel built around the bush believed to be where Moses encountered God. The main nave of the Church is adorned with beautiful icons and frescoes depicting scenes from the life of Saint Catherine.
Visitors to the shrine can also explore the ancient fortress walls surrounding the monastery and enjoy breathtaking views of the surrounding mountains and desert. Many pilgrims chose to climb Mount Sinai, located nearby, to experience the same path Moses took when he received the Ten Commandments.
When planning a visit to the Shrine of Saint Catherine, it is best to check the monastery's website for the most up-to-date information on visiting hours and guidelines. Dressing modestly and respecting the site's religious significance are also recommended.
Overall, the Shrine offers a unique opportunity to delve into the history and spirituality of one of the early Church's most famous saints in a truly awe-inspiring setting. Whether you are a devout Christian or simply interested in exploring ancient religious sites, visiting the shrine will surely leave a lasting impression.
How to Visit the Shrine of Saint Catherine
Visiting the Shrine of Saint Catherine is a unique and spiritual experience for those interested in learning more about this revered saint. The shrine is located in Saint Catherine in the Sinai Peninsula of Egypt. Here are some tips for visiting the shrine:
Accommodation: There are several hotels and guesthouses available in Saint Catherine for visitors to choose from. It is recommended to book in advance, especially during peak seasons.
Transportation: The nearest airport to Saint Catherine is Sharm El Sheikh International Airport, which is around 2-3 hours away by car. Taxis and private transportation services are available for hire.
Dress Code: As the shrine is of religious significance, it is important to dress modestly by local customs. Women should cover their shoulders and wear knee-length skirts or pants, while men should avoid wearing shorts.
Guided Tours: Taking a guided tour of the shrine is highly recommended. Knowledgeable guides can provide historical and religious context and navigate visitors through the various areas of the complex.
Mount Sinai: While visiting the shrine, it is worth considering a trek up Mount Sinai, where Moses is said to have received the Ten Commandments. The sunrise or sunset hike is a popular choice for many pilgrims.
Safety: Following your guide's instructions and adhering to any safety guidelines provided is important. The area around the shrine is known for its rugged terrain, so proper footwear and caution are necessary.
Visiting the shrine of Saint Catherine offers a glimpse into this beloved saint's rich history and spiritual significance. It is a journey that combines religious devotion, cultural exploration, and natural beauty.
Best time to visit Saint Catherine of Alexandria
The best time to visit Saint Catherine of Alexandria can vary depending on personal preferences and weather conditions. However, there are a few factors to consider when planning your visit to make the most of your experience.
Weather: The climate in Saint Catherine can be extreme, with scorching summers and cold winters. The best time to visit is spring (April to May) and fall (September to October) when the weather is moderate and pleasant.
Crowds: The Saint Catherine shrine can attract many visitors, especially during religious holidays and peak travel seasons. Planning your visit during weekdays or outside of major holidays is advisable to avoid crowds.
Religious Festivals: Saint Catherine of Alexandria is honoured with various religious festivals yearly. The most significant celebration is November 25th, which marks her feast day. Attending these festivals can provide a unique and immersive experience, but be prepared for larger crowds.
Sunrise Hike: One of the highlights of visiting Saint Catherine is the opportunity to climb Mount Sinai and witness a breathtaking sunrise. The climb is physically demanding, so hiking during milder weather conditions, such as spring or fall, is recommended.
Nighttime Observations: Saint Catherine is known for its stargazing opportunities due to its remote location and minimal light pollution. If you are interested in astronomy, consider visiting during the new moon phase for optimal stargazing conditions.
Ultimately, the best time to visit Saint Catherine of Alexandria depends on your preferences. However, planning your trip during spring or fall, avoiding major holidays, and considering special events can enhance your experience. Remember to check the weather forecast and pack appropriate clothing and gear for outdoor activities.