|
In Jordan, festivals play a significant role in celebrating the country's vibrant culture and traditions. These festivals bring together locals and tourists alike, providing a unique opportunity to immerse oneself in the rich heritage of Jordan. From music and dance performances to culinary delights and traditional crafts, there is something for everyone to enjoy.
In this guide, we will attempt to answer some of the most frequently asked questions about visiting the site, including:
What is Jordan Food Week? What is Madaba Mosaic Festival? Tips for visiting? - more.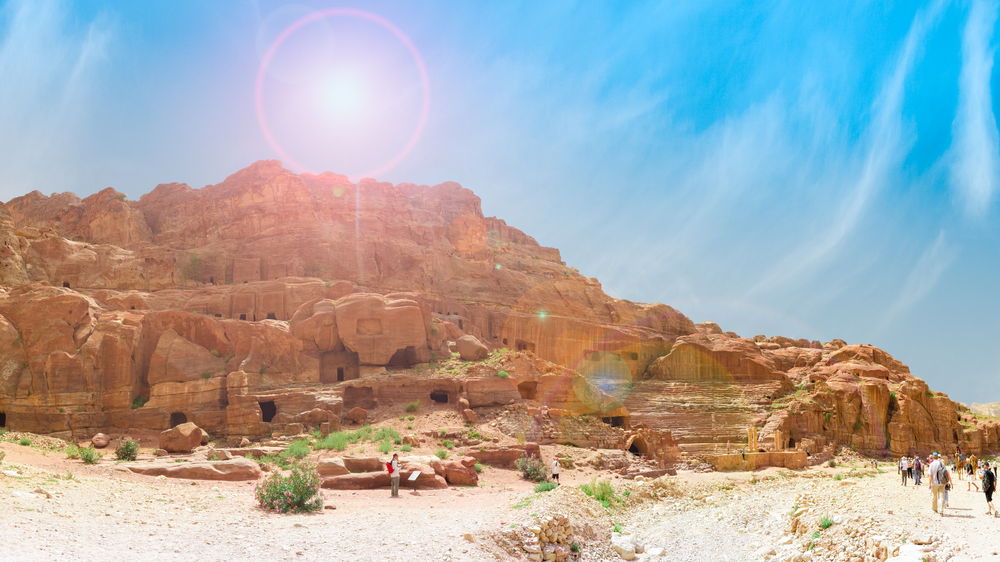 The Importance of Festivals in Jordan
Festivals are a source of entertainment and a way to preserve and promote the country's cultural identity. They provide a platform for local artists and artisans to showcase their skills and talents, contributing to preserving traditional crafts and music. Festivals attract tourists worldwide, boosting the local economy and promoting cultural exchange.
An overview of Jordan's cultural and traditional festivals
Jordan hosts diverse cultural festivals throughout the year, offering visitors an insight into the country's history, traditions, and artistic expressions. Some of the most popular festivals in Jordan include:
Jerash Festival: Held in the ancient city of Jerash, this Festival showcases traditional music, dance, and theatre performances, attracting local and international artists.
Amman Summer Festival: Organised in the capital city of Amman, this Festival offers a variety of cultural events, including concerts, film screenings, and art exhibitions.
Ajloun Castle International Music Festival: Hosted at the enchanting Ajloun Castle, this Festival presents classical and folk music performances in a stunning historical setting.
Petra International Film Festival: Celebrated in the awe-inspiring city of Petra, this Festival screens a selection of local and international films, creating a unique cinematic experience in a UNESCO World Heritage Site.
These festivals offer visitors a chance to explore the beauty of Jordan's cultural heritage while enjoying captivating performances and engaging in interactive cultural activities.
Stay tuned for our upcoming sections as we delve deeper into each Festival, highlighting their key features, events, and what makes them a must-visit in Jordan.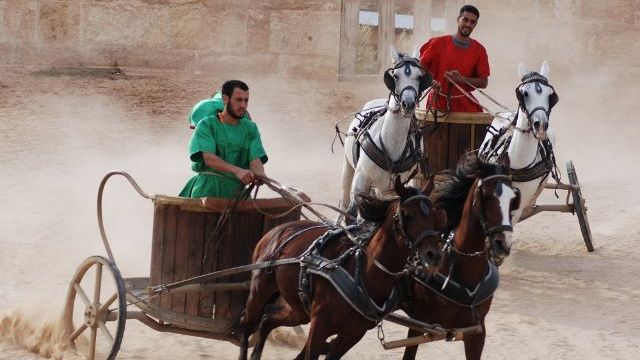 Jerash Festival
History and Significance
The Jerash Festival, or the Jerash Heritage Festival, is a cultural event held annually in Jerash, Jordan. This Festival is one of the country's most significant and highly anticipated events, attracting locals and tourists alike. It celebrates Jerash's rich history and heritage, showcasing the city's archaeological ruins and cultural traditions.
The Festival holds great significance as it aims to promote cultural exchange, preserve the heritage of Jerash, and strengthen the sense of community among the locals. It serves as a platform for artists, musicians, and performers to showcase their talents and entertain the audience through various art forms and cultural performances.
Highlights
Visitors can enjoy various events and activities that showcase the region's diverse cultural heritage during the Festival. Some of the highlights include:
Music concerts featuring renowned local and international artists.
Traditional dance performances depict the cultural traditions of the area.
Theatrical plays and performances that bring ancient stories and legends to life.
Art exhibitions showcasing the works of local artists.
Traditional crafts and food stalls where visitors can experience the authentic flavours of Jordan.
Cultural workshops and demonstrations allow visitors to engage and learn about local traditions actively.
The Festival creates a vibrant and festive atmosphere, providing a unique opportunity for people from different backgrounds to unite and celebrate Jordanian culture. It entertains and educates visitors about Jerash's rich heritage and history.
Overall, the Jerash Festival is an extraordinary cultural event that should be noticed by those visiting Jordan. It offers a remarkable experience to witness the region's traditions, arts, and cuisine, making it a must-visit for anyone seeking to immerse themselves in the vibrant cultural scene of Jordan.
Amman Citadel Nights
Amman Citadel Nights is a unique cultural event held in the heart of Jordan's capital, Amman. It offers an immersive experience that allows visitors to discover the rich cultural heritage of Amman and its surrounding areas. The event takes place at the historic Amman Citadel, a site that dates back to the Roman period and offers breathtaking views of the city.
During Amman Citadel Nights, visitors can enjoy a variety of performances and activities that showcase Jordan's traditions and customs. These include traditional music and dance performances, storytelling sessions, and handicraft demonstrations. You can also indulge in delicious traditional food and beverages, making it a complete sensory experience.
The event provides a wonderful opportunity to engage with the local culture and learn more about Jordan's history. Whether you're a history enthusiast or simply looking for a unique cultural experience, Amman Citadel Nights are worth a visit during your time in Jordan.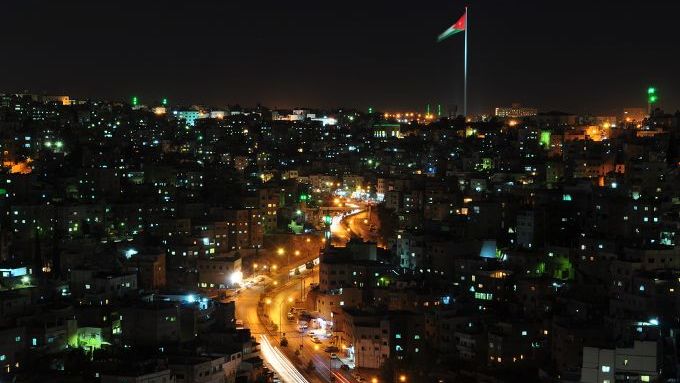 Aqaba Traditional Arts Festival
One of Jordan's most vibrant and culturally rich festivals is the Aqaba Traditional Arts Festival. This annual event celebrates the country's traditional arts, crafts, and performances, providing visitors with a unique and immersive cultural experience.
Exploring Aqaba's Rich Cultural Traditions at the Traditional Arts Festival
Visitors can witness and participate in various cultural activities and traditions during the Aqaba Traditional Arts Festival. The Festival showcases the talents of local craftsmen, musicians, and dancers, allowing visitors to gain a deeper understanding of Aqaba's cultural heritage.
Traditional Arts and Crafts Exhibitions and Performances
You can explore exhibitions featuring traditional arts and crafts at the Festival, such as hand-woven textiles, intricate pottery, and stunning metalwork. You can also enjoy authentic performances of traditional music, dance, and storytelling, providing a glimpse into the rich tapestry of Jordanian culture.
Imagine Jordan's vibrant and diverse cultural celebrations at the Aqaba Traditional Arts Festival. This event promises to be a memorable experience for locals and tourists alike, offering an opportunity to appreciate the country's traditional arts and celebrate its unique heritage.
Jordan Food Week
Jordan Food Week is an annual festival celebrating Jordan's cuisine and gastronomy. It is a culinary extravaganza showcasing Jordan's diverse and rich food culture. The Festival brings together food enthusiasts, chefs, and culinary experts from all over the country to celebrate and promote Jordanian food.
During Jordan Food Week, visitors can indulge in various food tastings, workshops, and culinary events. From traditional Jordanian dishes to modern and fusion cuisine, there is something for everyone to enjoy. The Festival also provides an opportunity to learn about the history and traditions behind Jordanian food through interactive exhibits and demonstrations.
Whether you are a food lover or want to explore the vibrant culinary scene of Jordan, Jordan Food Week is a must-visit festival that offers a unique and unforgettable experience.
Madaba Mosaic Festival
The Madaba Mosaic Festival celebrates the rich artistry and cultural heritage of mosaic art in Jordan. Located in Madaba, known as the "City of Mosaics," this Festival attracts art enthusiasts, tourists, and locals alike.
During the Festival, visitors can appreciate the intricate beauty of mosaic art through various exhibitions showcasing stunning mosaic pieces. These exhibitions often feature traditional and contemporary mosaic works, providing art lovers with a diverse and captivating experience.
In addition to exhibitions, the Madaba Mosaic Festival also offers workshops where participants can learn mosaic-making from skilled artisans. These workshops allow visitors to get hands-on experience and create their mosaic masterpieces, fostering a deeper appreciation for the craft.
For those interested in exploring further, guided tours are available to showcase the charming mosaic-decorated buildings and churches in Madaba. These tours offer insight into the history and significance of mosaic art in the region, providing a deeper understanding of its cultural importance.
The Madaba Mosaic Festival is a must-visit for art enthusiasts and anyone looking to immerse themselves in the vibrant cultural heritage of Jordan. With its stunning exhibitions, hands-on workshops, and informative guided tours, this Festival is an engaging and enriching experience for all visitors.
Take advantage of the opportunity to attend the Madaba Mosaic Festival and witness the beauty of mosaic art in Jordan!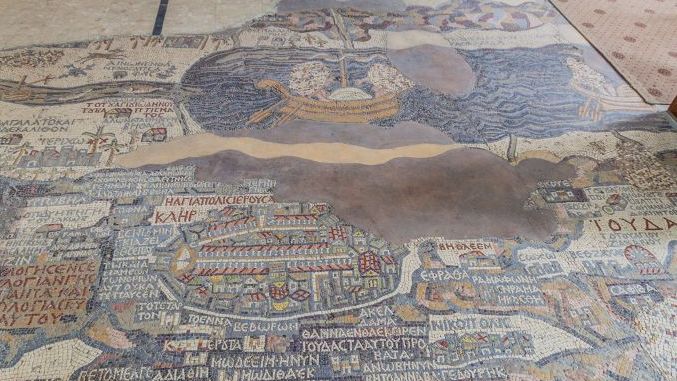 Islamic holidays
Experiencing the Holy Month of Ramadan in Jordan
Visiting Jordan during the holy month of Ramadan is a unique and culturally immersive experience. Ramadan is a significant religious observance for Muslims worldwide, and in Jordan, it takes on a special significance. The country embraces the spirit of Ramadan, and you can witness various customs and traditions during this time. From the early morning call to prayer to breaking the fast with Iftar meals, Jordanian hospitality shines through during Ramadan. Explore the bustling markets, known as souks, in the evening hours when families gather to share meals and celebrate the arrival of the blessed month. Take the chance to try traditional Jordanian sweets like kunafa and qatayef, which are popular during Ramadan.
Eid Al-Fitr Traditions and Festivities
Eid Al-Fitr, also known as the "Festival of Breaking the Fast," marks the end of Ramadan and is a joyous celebration in Jordan. This three-day Festival is filled with special prayers, family gatherings, delicious feasts, and exchanging gifts. Muslims dress in their finest clothes and attend early morning prayers at mosques while children receive new clothes and gifts. Families come together to share festive meals, and neighbourhoods are adorned with colourful decorations and lights. The streets come alive with music, traditional dances, and performances, adding to the festive ambience. If you're in Jordan during Eid Al-Fitr, you'll have the opportunity to witness joy and unity as the country celebrates the successful completion of the holy month of Ramadan.
Experience the cultural richness of Jordan by immersing yourself in the traditions and festivities of Ramadan and Eid Al-Fitr. It's a time when the country truly comes alive, and you'll have the chance to witness the beauty of Jordanian hospitality and the importance of religious observances in this vibrant nation.
Travel tips for enjoying cultural festivals in Jordan
Visiting Jordan during its vibrant cultural festivals is a fantastic way to immerse yourself in this beautiful country's rich traditions and heritage. To make the most of your festival experience, consider the following travel tips:
Plan your trip around the festival dates: Research the dates of the festivals you want to attend and plan your visit accordingly. This will ensure that you get all the festivities.
Respect cultural norms: Remember to dress modestly and respect local customs while attending the festivals. This will show your appreciation for the traditions and help you blend in with the locals.
Stay hydrated and wear sunscreen: The festivals in Jordan can be held outdoors under the sun, so it's essential to stay hydrated by drinking plenty of water and protecting your skin from sunburns with sunscreen.
Try local delicacies: Don't miss indulging in the mouthwatering local cuisine and street food available during the festivals. Sample traditional dishes like mansaf, falafel, and kunafa to immerse yourself in Jordan's flavours truly.
Engage with locals: Strike up conversations with the locals at the festivals. They can provide insights into the cultural significance of the events and recommend hidden gems in the area.
By following these travel tips, you'll be able to fully enjoy the cultural festivals in Jordan and create unforgettable memories. Check festival schedules and plan your itinerary to maximise your visit.
Remember, the festivals in Jordan are not just about entertainment; they're a window into the country's rich and diverse heritage. So, pack your bags, book your tickets, and get ready to experience the magic of Jordan's cultural festivals firsthand. Safe travels!