|
Cheap Egypt Tours: Finding budget tour packages to Egypt
Guide to finding Egypt budget tours. Egypt is one of the most popular and unique tourist destinations in the world. From the bustling streets of Cairo to the spectacular archaeological sites, from the beautiful desert scenery to the popular beach resorts of the Red Sea, Egypt has something for everyone.
There are many factors involved in choosing an Egypt tour that is just right for you, and for many the cost of the tour is the most important. Who isn't interested getting the best value for money when they make a high value purchase like a holiday to Egypt. This guide offers some useful advice on how to find cheap Egypt tours for those of you on a tight budget.
Organised Egypt tour package v visit Egypt independently
When planning a cheap holiday to Egypt, the first thing to consider is whether it is cheaper to go on an organised tour or to just travel independently and organise your own flights, accommodation, and sightseeing.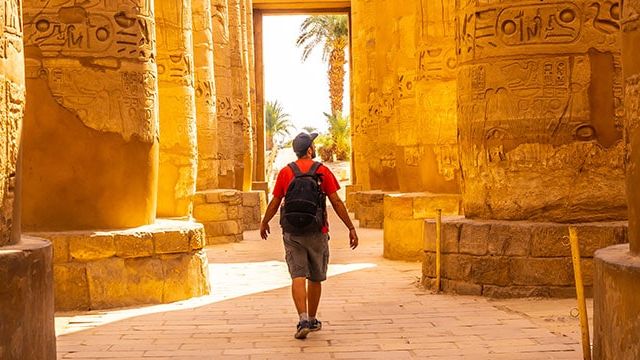 The Egyptian tourist industry is very much centred around organised travel, whether that be with a local Egyptian tour company, specialist tour operator or international travel agent. This means that travelling independently is not very easy, as public transport is relatively poor and not tailored towards tourists. Domestic flights are relatively expensive if you try to book them independently. Accommodation is often more expensive when booking directly with a hotel or hostel, as larger companies often block book rooms to get the best prices. During peak seasons, good, reliable guides are in short supply and hard to find away from organised tour groups. Some popular sites in Egypt are limited by numbers and again these are often block booked by the larger tour companies to accommodate their pre-scheduled groups.
So, as a general rule you will get a cheaper and more reliable service if you book with a tour operator that specialises in Egypt tours.
How can I get a Cheap Flight when I travel to Egypt?
The first question to ask when looking for a cheap flight to Egypt is, will I get a better deal if I book my own flight or will it be cheaper to include it in a tour package. There are no hard and fast rules to getting the cheapest airfare, but here are a few things to consider.
In recent years, airlines have move more and more to a B2C (Business to Customer). This means that commission levels on flights are very low for travel agents and tour operators, which in turn means that they won't be able to get a better deal than you can. So, booking a flight as part of a tour package won't mean your flight will be cheaper. In fact, it can often be more expensive to book a tour with a flight included as agents need to pre-book blocks of seats at a set price. The price in not necessarily the cheapest, but just guarantees the agent a set number of seat on the flight. You generally won't know the cost of your flight as it is not displayed in your tour prices, making it difficult to figure out how much you paid for it.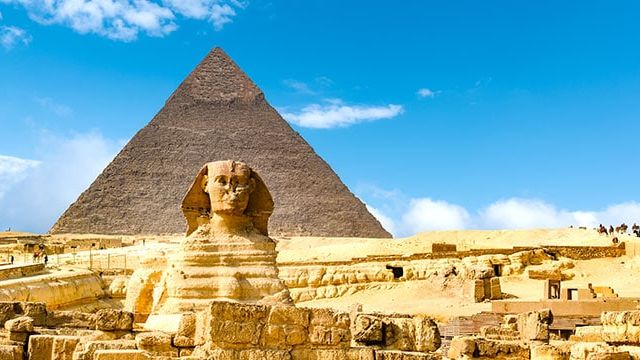 Generally speaking the earlier you book a flight the cheaper it will be. Airlines use a dynamic pricing model, which means prices for the same class of seat continually changes over time. When there is plenty of availability on a flight the prices are low, but as time goes by and seats begin to fill up the prices go up. It's not uncommon to look at a flight price online and then come back an hour later and the price has gone up. Occasionally booking last minute can get you a great deal, but this depends on the airline needing to sell seats to make the flight financially viable and can be quite a risky strategy.
Don't book direct flights! If you are looking for cheap flights, indirect flights will always be cheaper. Indirect flights involve one or more stops, usually needing you to change to a different aircraft, and invariably take longer for you to get your destination. Although obviously not as straight forward as a direct flight, they will definitely save you money on your flight.
As mentioned above, there are very low margins on flights, so where you book your flight is not so important. Take a look online at some of the bigger flight agents like Skyscanner, Kayak, Opodo, Expedia etc and also check out the various airlines to see which is offering the cheapest flight.
So, to get the cheapest flight prices, book your flights independently of your tour, book online, book as early as you can, and go for an indirect flight.
How can I get cheap Egypt tours?
You can choose to book your tour to Egypt either with a travel agent or directly with a tour operator.
If you decide to book with a travel agent, this could be on your local high street or more commonly now online. Bear in mind that travel agents charge the tour operator a commission for selling their tour for them, however this is a cost the operator has to absorb and generally doesn't make your tour any more expensive. But if you're looking to get your tour as cheap as possible it is always worth going directly to the tour operator and asking them for a discount, as you are booking directly with them. That way you get some or all of the commission that they would have paid the agent in the form of a discount to your tour. This doesn't always work, but it's certainly worth trying.
If you decide to book your Egypt travel with a tour operator you can choose to go with one from the UK, or another western country, or you could book directly with a local operator in Egypt. UK tour operators are much more strictly regulated and must provide financial security in the case of insolvency, and public liability insurance in case of accidents. They will also provide a higher level of customer service, including pre booking support, emergency helplines whilst travelling, and on tour support. Booking directly with a local operator in Egypt can sometimes be the cheapest option, but it does come with a risk. Licencing is much less strict and insurance policies are either not in place or of a much lower standard. Financial security will not be guaranteed, and you will be very unlikely to get any money back should the local company fail to provide you with the tour you booked. Communication can also be difficult and unreliable due to the differences in language and customs.
Regardless of whether you choose to book with a UK tour operator or local Egyptian tour operator, ask for discount! Often operator with offer an early booking discount if you book your tour more that a certain number of months before departure. Also, if you can get a group together, operators will often offer a group discount, which is generally higher the more people you have in your group.
Decide whether or not to include a Nile cruise on your Egypt holiday. A Nile cruise can be expensive as most Nile cruise boats are 5-stars and above. But if you shop around, there are plenty of deals available on Nile cruise package.
Consider joining a group tour. Group tours are usually much cheaper than booking a private tour. Group tours have a pre-set itinerary to follow that makes them cheaper than customising your own private packages to Egypt.
Take some time to think about the places you really want to see. Perhaps Cairo, the Pyramids and the Red Sea are a must see for you, but upper Egypt, the Valley of the Kings and the Egypt Nile valley may not be. Taking this approach can save a lot of time and money travelling to places that may not actually interest you.
Look at when you are planning to tour in Egypt and if possible, book outside of high season, which in Egypt is October to January and March to April, with the highest prices around the Christmas & Easter Holidays. Try to book outside of high season and you will get a much cheaper deal.
Saving money while on a Cheap holiday to Egypt
There are a number of ways to save money when you finally arrive in Egypt. If some of your meals are not included in your tour package, don't eat at your hotel where prices will be much higher than at local restaurants. Check out some of the many excellent local restaurants and remember the further away from the tourist areas, the cheaper the prices will be.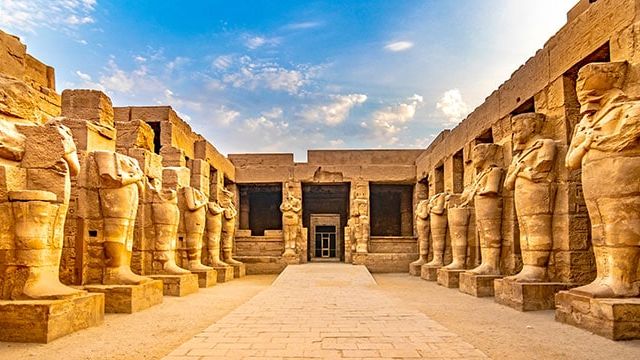 If you are looking to buy some souvenirs of your trip to Egypt, remember to haggle, haggle, haggle. Prices in the tourist shops are always just "starting prices" and are way over what you should expect to pay. A good haggling tip is to just keep asking for the best price without actually saying a price. When the shop keeper refuses to go any lower and is willing to let you walk away, offer a lower price and start haggling in earnest.
Tipping in Egypt is always a difficult subject for travellers as often tipping is not as widespread or expected at home as it is in Egypt. Are you tipping too much and getting ripped off? Are your tips to low and you risk offending? This is a big fear for many people visiting Egypt. Some tour operators will organise a "tipping kitty" where you pay a set amount at the start of your tour and your guide will take care of all the tipping during your tour. This is a great way to avoid the question of "did I tip enough/too much" and overall will most likely save you some money.
Summary of how to find a cheap tour to Egypt
Here are our top tips for getting a Egypt cheap tour:
Book an organised tour with a reputable UK tour company
Book your flights separately
Check out a few online flight agents and airlines to get the best deal
Book your flights as early as you can for the best prices
Book an indirect flight with as many stopovers as you can bear
Ask your tour operator for a discount, just because you can
Book your tour early and ask for an early booking discount
Try to create a group yourself and ask for a group booking discount
Keep an eye on tour operators' websites for monthly promotions
Sign up to your favourite operators' newsletters to get alerted to discounts and offers
Book your tour to Egypt outside of high season
Don't eat at your hotel unless it's included in your tour, look for a cheaper local restaurant
Haggle for everything, it really does work
Don't over tip!