|
The land of the Pharaohs is known for its timeless wonders, from the Great Pyramids to the sprawling Sahara Desert. However, few places in Egypt are as enigmatic and mystical as Mount Sinai and Saint Catherine's Monastery.
These sites hold a special place in history, religion, and mythology and continue to intrigue and inspire visitors worldwide. Whether you are an adventurer, a pilgrim, or a history buff, exploring Mount Sinai and Saint Catherine is a must.
In this blog post, we will unravel the secrets of these ancient landmarks and take you on an epic travel adventure you will never forget. Get ready to discover the hidden treasures of Egypt's most sacred mountain and monastery!
We will also attempt to answer some of the most frequently asked questions about visiting the site, including:
Why is Mount Sinai so famous? Is it safe to visit? What to pack and wear? - more.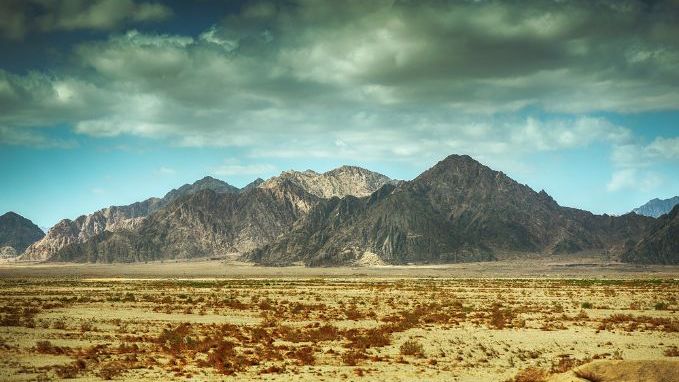 Background information on Saint Catherine and Mt Sinai in Egypt
Mount Sinai, also known as Jabal Musa, is a majestic mountain in Egypt's Sinai Peninsula. It is renowned for its religious significance, particularly in Christianity, Judaism, and Islam. The mountain is believed to be where Moses received the Ten Commandments from God.
The area is also home to Saint Catherine's Monastery, one of the oldest Christian monasteries in the world. Constructed by the Byzantine Emperor Justinian I in the late sixth century AD, the monastery is dedicated to Saint Catherine, a Christian martyr. It houses a remarkable collection of religious and secular manuscripts, including biblical texts and ancient works of art.
Mount Sinai and Saint Catherine's Monastery attract visitors from all over the world who seek to explore the area's rich history, religious importance, and natural beauty. Planning a visit to this remarkable site requires careful consideration, and this blog post will provide valuable information and tips to make your adventure unforgettable.
The religious significance of the mountain and the monastery
Mount Sinai and Saint Catherine hold immense religious significance in Jewish, Christian, and Islamic traditions. Known as the place where God spoke to Moses and gave him the Ten Commandments, Mount Sinai is considered a holy site and is often referred to as Mount Moses. It is mentioned in both the Old Testament and the Quran.
The mountain's spiritual significance draws pilgrims from around the world who come to experience its tranquil and sacred energy. The nearby Saint Catherine's Monastery, built in the 6th century, is the oldest continuously inhabited Christian monastery. It is believed to be the site where the body of Saint Catherine was found, further enhancing its religious importance. The monastery holds a significant collection of early Christian manuscripts and art, making it a treasure trove for scholars and history enthusiasts.
Visiting Mount Sinai and Saint Catherine offers a unique opportunity to explore the rich religious heritage of this ancient and awe-inspiring site.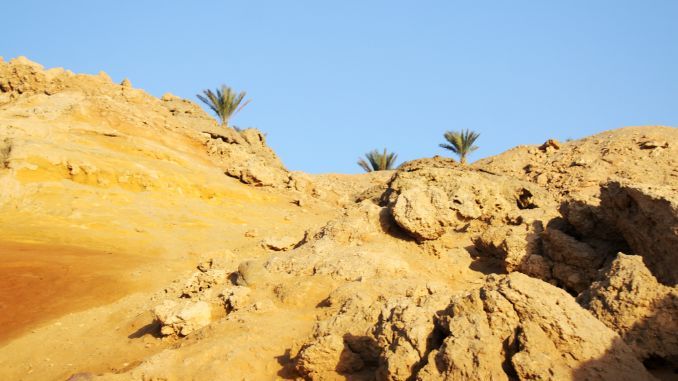 Tips for planning your trip to Mount Sinai
When planning your visit to Mount Sinai and Saint Catherine, here are a few tips to keep in mind:
Consider hiring a reputable private tour company to handle your permissions and logistics. This will ensure a smooth and hassle-free trip.
Arrive at Saint Catherine's Monastery early in the morning, as it is only open in the morning hours.
Hiring a local guide is required when hiking the mountain. This helps support the local Bedouin community. Be sure to bring cash for the guide and pack snacks and water for the hike.
Good walking or hiking shoes and a jacket or sweatshirt are recommended, as it can get cold at the summit.
Remember to bring your camera to capture the incredible views from the top.
Getting to Mount Sinai
Getting to Mount Sinai is an exciting adventure that begins with planning your trip. Located near the city of Saint Catherine on Egypt's Sinai Peninsula, Mount Sinai is accessible from various starting points.
If you're staying in Sharm-el-Sheikh, you can join a nighttime tour that includes a pre-dawn climb to St. Catherine's Monastery timed to arrive at sunrise.
Alternatively, you can book a private trip with reputable tour companies like Memphis Tours, who offer well-organized itineraries and knowledgeable guides like Mahmoud.
It's important to note that it's compulsory to be accompanied by a local Bedouin guide when hiking to the summit of Mount Sinai, as they have the necessary expertise and can be found for hire at the start of the trails.
Whether you choose the Steps of Penitence or the Camel Trail route, the journey to the top is rewarded with awe-inspiring views of the surrounding high desert landscape.
Check the latest travel advisories before booking your trip, and be prepared with warm clothing and proper hiking gear.
Accommodations in the area
When planning your visit to Mount Sinai and Saint Catherine, it's important to consider accommodation in the area. While there are few options directly at the mountain, the nearby town of Saint Catherine offers a range of choices to suit different preferences and budgets. From cosy guesthouses and bed and breakfasts to comfortable hotels, you can find a place to stay that meets your needs. Some accommodations even offer stunning mountain views, adding to the overall experience.
It's advisable to book your accommodation in advance, especially during peak seasons, to ensure availability. Additionally, staying in Saint Catherine allows easy access to the mountain and the monastery, making it a convenient base for exploration.
Overall, finding accommodation in the area should be easy, and you can enjoy a comfortable stay while immersing yourself in the beauty and history of this remarkable destination.
Hiking to the summit of Mount Sinai for sunrise or sunset
Hiking to the summit of Mount Sinai for sunrise or sunset is truly an awe-inspiring experience. As you make your way up the mountain, the anticipation builds, and with each step, you can't help but marvel at the breathtaking views surrounding you. The trail may be steep in places, but rest assured, it is well-maintained and equipped with drink stops along the way.
Whether you hike up in the dark for a sunrise view or a quieter sunset experience, the rewards are worth it. Imagine standing at the top, witnessing the vibrant colours of the sky as the sun rises or sets, casting a golden glow over the endless landscape of jagged mountains and vast desert. It's a moment that will stay with you forever.
So pack your hiking gear, prepare for an unforgettable adventure, and get ready to capture the magic of Mount Sinai.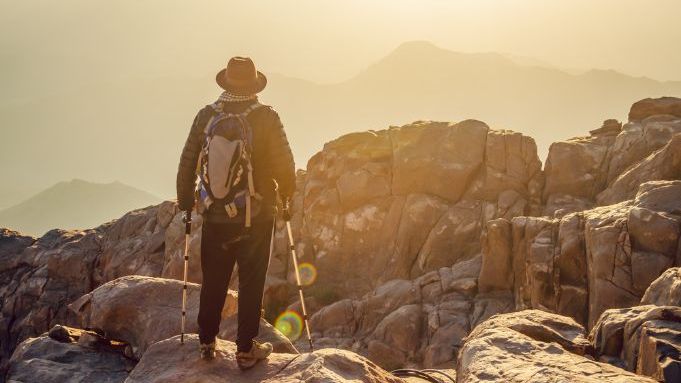 The trail to the summit and what to expect
Are you ready to embark on the journey to the summit of Mount Sinai?
The trail to the top offers breathtaking views and a sense of spiritual connection. The hike is approximately three miles long, starting from St Catherine's Monastery.
The first part of the trail is known as the "Camel Trail", a wide and well-worn path that gradually inclines. You can take breaks to admire the scenery and catch your breath.
The final stretch to the summit consists of 750 stone steps, known as the Steps of Repentance. These steps hold a symbolic meaning and add to the spiritual experience of the hike.
As you reach the top, you'll be greeted with awe-inspiring views and the anticipation of witnessing a stunning sunrise or sunset. The trail is accessible to people with a general fitness level, making it a memorable adventure for anyone seeking an epic travel experience.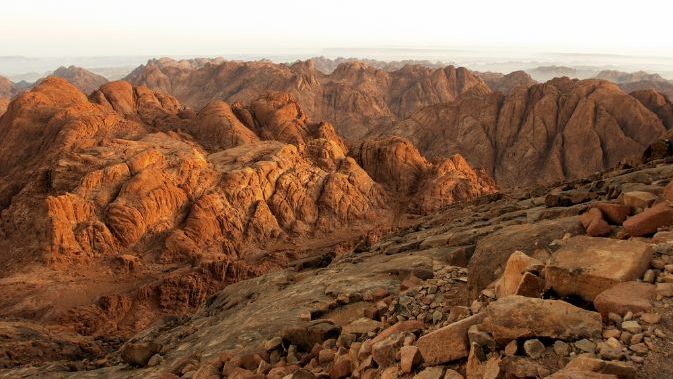 Other activities in the area
When visiting Mount Sinai and Saint Catherine, plenty of other activities exist.
Explore the stunning natural beauty of the Sinai Peninsula. From hiking through the desert to experiencing breathtaking sunsets and sunrises, there's something for everyone.
Discover ancient ruins and landmarks. The area is filled with historical sites, such as the Monastery of Saint Catherine, one of the world's oldest continuously inhabited Christian monasteries.
Go diving or snorkelling in the Red Sea. The underwater world is teeming with life; you will surely see some amazing creatures.
No matter your interests, there are plenty of activities to make your visit to Mount Sinai and Saint Catherine an unforgettable experience.
A guide to the monastery's highlights and history
When visiting Saint Catherine's Monastery, it's important to have a guide who can help you navigate its highlights and delve into its rich history.
The monastery is a treasure trove of religious artefacts and art, with iconic mosaics that are truly awe-inspiring. Your guide can share stories and legends associated with the area, adding depth to your visit.
From the ancient library that houses some of the oldest manuscripts in the world to the Chapel of the Burning Bush, there is so much to explore and learn about.
With their knowledge and expertise, your guide can bring the monastery to life and make your visit memorable.
Take advantage of this opportunity to discover the hidden gems of Saint Catherine's Monastery and gain a deeper understanding of its significance.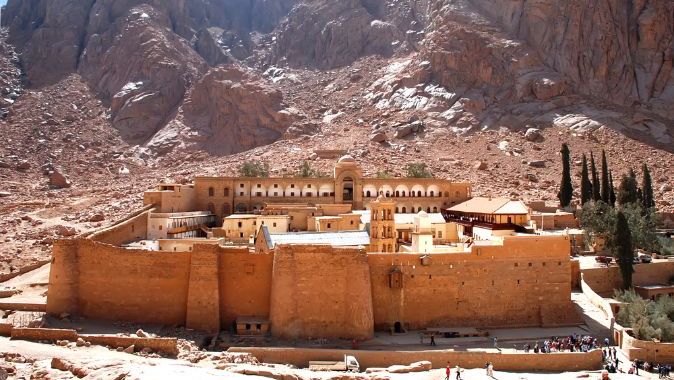 Iconic mosaics and art
When visiting the Monastery of Saint Catherine at Mount Sinai, one cannot help but be captivated by the iconic mosaics and art that adorn its walls. These priceless Byzantine religious artworks glimpse the monastery's rich history and cultural significance.
One such masterpiece is the mosaic depicting the Transfiguration of Christ, where he appears transformed by radiant light, witnessed by his apostles. The glittering gold background adds an aura of majesty to the scene.
Another notable artwork is the icon of the Heavenly Ladder of Saint John Climacus, illustrating the spiritual ascent undertaken by monks. Silhouetted demons elegantly represent the temptations faced during this journey.
These meticulously crafted pieces within the monastery's walls showcase their creators' exceptional talent and devotion. Exploring the monastery and discovering these hidden art gems is an enriching experience for any art lover or history enthusiast.
Local legends and stories of the area
In addition to its religious significance and historical background, Mount Sinai in Egypt is also steeped in local legends and stories. Over the centuries, tales have been passed down through generations, adding to the mystique and allure of this epic travel destination.
Local legends speak of hidden treasures buried within the mountain, ancient spirits that guard its sacred grounds, and even whispers of encounters with supernatural beings. These stories contribute to the sense of adventure and wonder visitors can experience when exploring Mount Sinai and the surrounding area.
Whether you believe in these legends or not, they add intrigue to this already captivating destination. So, while you embark on your adventure to Mount Sinai and Saint Catherine, keep an ear out for these enchanting stories that have become integral to the region's folklore.
What to pack and wear for your trip to Mount Sinai
When preparing for your trip to Mount Sinai, it is important to pack and wear the right items to ensure a comfortable and enjoyable experience.
Clothing: Pack comfortable clothes that you can move around in quickly. Consider bringing a jacket or warm sweater, especially if you plan to hike to the summit for sunrise or sunset. The temperatures can drop drastically, so it is better to be prepared.
Footwear: Bring a good pair of shoes, preferably hiking or walking, as the terrain can be uneven.
Accessories: Remember to bring a scarf to cover yourself during the hike, as the desert sun can be intense. It is also a good idea to bring water and snacks for the walk and sunscreen to protect yourself from the strong sun.
Overall: Be prepared for varying temperatures and pack accordingly to ensure a comfortable and enjoyable trip.
Safety tips for exploring the area
When exploring Mount Sinai and the surrounding area, it is important to prioritize safety to ensure a smooth and enjoyable experience. Here are some safety tips to keep in mind:
Travel with a reputable tour company. Consider hiring a private tour company that can handle all the necessary permissions and checkpoints for you, ensuring a hassle-free journey.
Stay hydrated. Bring plenty of water with you and stay hydrated throughout the hike. Drinking at least 1-2 litres of water during the ascent is recommended.
Dress appropriately. Wear comfortable and sturdy shoes for the hike, and bring a jacket or sweatshirt, as temperatures can drop, especially at night.
Respect cultural considerations. Remember the area's religious significance and dress modestly when exploring the Saint Catherine Monastery.
Watch your step. Be cautious while hiking on uneven terrain, and watch out for loose rocks or steps. Take your time and avoid rushing.
Following these safety tips, you can enjoy your adventure while exploring the beautiful Mount Sinai and its surroundings.
Cultural considerations to keep in mind
When visiting Mount Sinai and Saint Catherine in Egypt, it is important to consider certain cultural considerations. Egypt is a predominantly Muslim country, so it is respectful to dress modestly, especially when visiting religious sites such as Saint Catherine's Monastery.
Women should cover their shoulders, and it is recommended to wear loose-fitting clothing that covers the knees.
Public displays of affection should be avoided, as it is considered inappropriate in Egyptian culture.
It is also important to be mindful of local customs and traditions and to respect the local community. This includes knowing and following any guidelines or rules the monastery or tour guides set.
By being respectful and mindful of cultural considerations, visitors can have a more enjoyable and harmonious experience during their Mount Sinai and Saint Catherine trip.
FAQs about Mount Sinai
Why is Mount Sinai so famous?
One of the main reasons why Mount Sinai is so famous is because it holds religious significance for three major religions: Judaism, Christianity, and Islam. You see, according to the Bible, it was on this very mountain that Moses received the Ten Commandments from God.
Why did Israel give Sinai back to Egypt?
The decision to return the Sinai Peninsula to Egypt was not a hastily made choice, but rather a result of careful strategic calculations, political considerations, and economic interests. Israel's actions reflected a comprehensive understanding of the changing regional dynamics, a desire for improved international standing, and a pragmatic approach towards establishing lasting peace.
By giving back Sinai, Israel achieved several significant objectives: enhanced security, the removal of a front line, improved diplomatic relations, and potential economic cooperation. The Israeli-Egyptian peace treaty continues to serve as a beacon of hope in a region often grappling with conflict, showing that bold decisions and compromise can pave the way for a better future.
How many miles from Egypt to Mount Sinai?
Assuming you're talking about the distance between Cairo, the capital city of Egypt, and Mt. Sinai, which is situated in the southern part of the Sinai Peninsula, we've got ourselves a pretty good starting point.
the distance from Egypt to Mt. Sinai, specifically from Cairo to the southern part of the Sinai Peninsula, is approximately 230 miles. Whether you choose to drive through the awe-inspiring landscapes or opt for a flight and a subsequent drive, the journey to Mt. Sinai is not just about the miles but also the experiences, history, and spirituality that await you.