|
A popular tourist destination is beloved by visitors for its rich history, stunning architecture, and a vast array of artefacts on display.
One thing that makes the Abdeen Palace Museum so popular is its exquisite architecture. The exterior of the Palace is clean and uniform in its style. The inside of the Palace is more impressive, with its lavish furnishings and decor. Even if you're not particularly interested in History or artefacts, you will surely be impressed by the Museum's stunning design.
Another reason why tourists love visiting the Abdeen Palace Museum is that it offers a glimpse into the lives of Egypt's old rulers. Walking through the halls and rooms of the former royal Palace, you'll get a sense of what it was like to live like royalty a century and a half ago. You'll also learn about how Egypt's government has changed over time through the exhibits on display.
Abdeen Palace is an iconic historical landmark in Cairo, Egypt. It is a beautiful and grand palace that was built in the 19th century by Khedive Ismail. The architecture of the palace is a mix of Ottoman, Renaissance and Rococo styles. It has been used as a residence for the royal family of Egypt for many years and is one of the official residences of the president of Egypt. It is now open to the public as a museum.
This guide will cover the Brief history of Abdeen Palace. Additionally, it will attempt to address some of the most popular questions regarding visiting, such as: What is the best time to visit? What are the entrance fees? Things to do? - and more.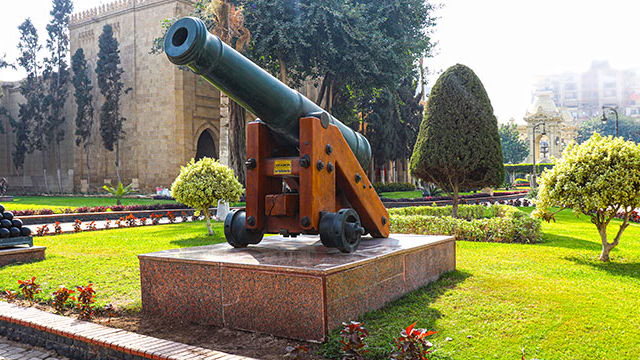 Historical Context in Cairo
Abdeen Palace is a historic Cairo landmark and was built during a period of great change in Egypt. Khedive Ismail wanted to modernise the country and create a new capital city, Cairo, which would be a symbol of his power and influence. He commissioned the building of the Abdeen Palace as part of this project, and it became one of the most important buildings in Cairo.
Architectural Features
The palace has many unique features that make it stand out from other buildings in Cairo. The exterior walls are made from stone blocks, while the interior walls are decorated with marble columns and intricate mosaics. The interior of the palace consists of two floors filled with ornate furniture and artwork from around the world, including pieces from Europe, Asia and Africa.
Design Influences
The design of Abdeen Palace was heavily influenced by European architecture from the Renaissance period. However, it also features elements from other cultures such as Ottoman designs and Rococo artworks. This combination of styles makes it unique among other palaces in Egypt.
Legacy
Abdeen Palace has become an iconic symbol of Cairo's history and culture over the years. It has been used for many different purposes since its construction, including as a residence for royalty, government offices and even a prison during World War II! Today it serves as both a museum where visitors can learn about Egypt's past, as well as an important venue for state functions such as receptions for foreign dignitaries.
Abdeen Palace with its 5 Exquisite Museums
War Museum (Arms Museum)
The building is a museum and serves as an armoury for King Farouk. It displays different weaponry collections, including the number of Egyptian guns belonging to King Farouk and the number of light weapons.
Presidential Gifts museum
President Mubarak created it in 2005 to display a variety of official gifts and Mubarak family heirlooms. There are also some medals awarded by other royalty who have been honoured with an award in this building!
Royal Family Museum
This Museum houses a vast collection of Royal Family belongings. From plates and eating instruments made from coloured glass, gold or silver, you will see different honouree medals awarded to those who have been very grateful for their service in the Kingdom's eyes!
Historical Documents Museum
It exhibits a variety of essential and top-secret written documents from various eras.
Silver Museum
The Abdeen Palace Museum houses an intriguing collection of silverware antiques that belonged to Mohamed Ali's family. It contains several silverware antiques.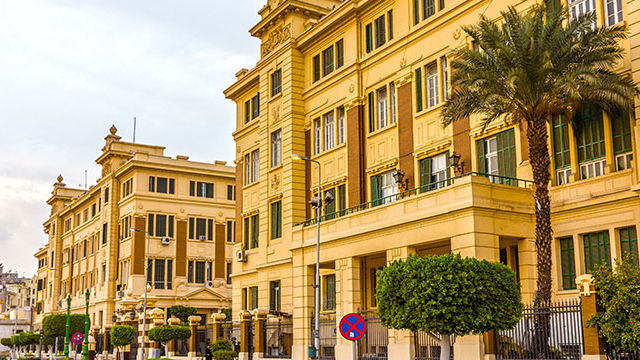 5 Reasons Why You Should Visit the Abdeen Palace Museum on Your Next Trip to Egypt
Get a glimpse into the lives of the Egyptian royals.
The Abdeen Palace Museum was once the home of King Fuad I and his family. When you visit, you'll get to see some of the king's personal effects and those of his son, King Farouk. From jewel-encrusted thrones to everyday items, the Museum offers a fascinating insight into the lives of these Egyptian royals.
Marvel at the stunning architecture of the Palace.
The Abdeen Palace is one of the most beautiful buildings in Cairo. The construction started in 1863 in an Academic Neo-Renaissance style and featured an ornate exterior with wrought iron balconies and intricate stonework. The interior is just as impressive, with high ceilings, grand staircases, and sumptuous furnishings. Even if you're not interested in the History of Egypt's royalty, the Palace is worth a visit for its architecture alone.
Learn about Egypt's rich History and culture.
The Abdeen Palace Museum houses one of the world's largest collections of Egyptian art and artefacts. As you wander through the galleries, you'll learn about Egypt's long and complex History, from its Pharaonic past to its Ottoman present. You'll also see some stunning examples of Egyptian art, including paintings, sculptures, and carpets from different historical periods.
Take a break from touring the pyramids.
If you find yourself getting pyramid fatigue after days of touring Giza and Saqqara, then make your way to the Abdeen Palace Museum for a change of pace. The Museum offers a welcome respite from the heat and crowds of Egypt's ancient sites while still teaching you plenty about Egypt's rich history and culture.
Enjoy some time to relax and sample Egyptian food.
In addition to being home to an impressive collection of art and artefacts, the Abdeen Palace Garden is a great place to unwind and enjoy some local Egyptian food from the various restaurants and cafes.
Other spots in the Garden of Abdeen Palace Museum
Both were built in the early years of King Farouk's region
Tea Kiosk
The Music Kiosk
Paris Gates Stands
Things to do when you visit the Abdeen Palace Museum
See the Arms and Armoury Gallery: The Arms and Armoury Gallery features various historical weapons and armour from Egypt's past. This gallery is a must-see for anyone interested in military History.
Admire the Islamic Art Collection: The Islamic Art Collection at the Abdeen Palace Museum showcases a wide variety of beautiful Islamic art from all over Egypt. This collection includes paintings, sculptures, and more.
Learn about Egyptian History in the Treasury Room: The Treasury Room is home to an extensive collection of historical objects that date back to ancient Egypt. This room is a great place to learn about Egyptian History and culture.
Explore the Rest of the Museum: The Abdeen Palace Museum offers much more than just these five attractions. Explore the rest of the Museum so you can catch everything!
Explore the Palace Grounds: The Abdeen Palace Museum is situated in the heart of Cairo, surrounded by lush gardens and courtyards. Take some time to explore these beautiful grounds and appreciate their beauty. You can also take a guided tour of the palace itself and learn more about its history and architecture.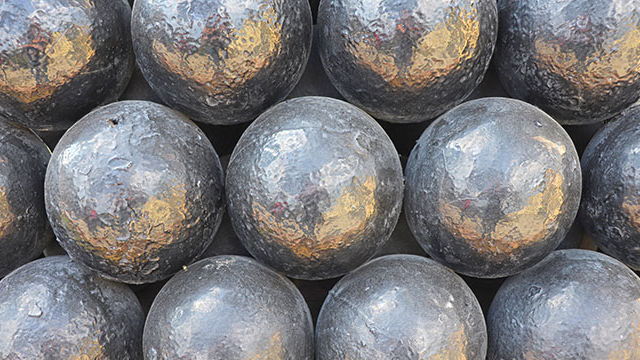 Frequently Asked Questions
How do I get to the Aberdeen palace museum?
By Taxi
Take a taxi or Uber from your hotel to Abdeen Palace, which is situated in downtown Cairo. Taxi or Uber is the easiest and fastest way to get to Old Cairo from anywhere in the city and they are relatively cheap to use.
By Metro
If you're taking the metro, get off at Mohamed Naguib station and it's just a short walk to Abdeen Palace.
By Bus:
Take a bus from Tahrir Square or any other major thoroughfare in Cairo. Buses that go to Old Cairo include nos. 41, 42, 46A, and 80C. Ask the driver to let you off at "El Abdeen," and the Museum will be a short walk away.
What is the Best Time of the year to visit the Aberdeen palace museum?
Spring (March-May)
The weather is pleasant, with average temperatures ranging from 18-25 degrees Celsius.
The flowers are in bloom, and the gardens are beautiful.
There are usually fewer tourists during this time of year.
Summer (June-August)
The weather is hot, with average temperatures ranging from 25-35 degrees Celsius.
The palace grounds can be crowded with tourists.
You should take breaks often to stay hydrated and avoid heat exhaustion.
Autumn (September-November)
The weather is mild, with average temperatures ranging from 20-30 degrees Celsius.
There are usually fewer tourists during this time of year.
Winter (December-February)
The weather is cooler, with average temperatures ranging from 10-20 degrees Celsius.
here are usually fewer tourists during this time of year.
4 Tips for Touring the Abdeen Palace Museum
Here are some tips for making the most of your visit to the Abdeen Palace Museum:
Dress conservatively out of respect for the cultural artefacts on display.
Bring a notebook and pen to jot down any interesting facts or observations about the exhibits.
Remember to stop by the museum gift shop before you leave! They have a great selection of books, souvenirs, and postcards.
If you're short on time, visit the highlights room on the second floor, which contains some of the most iconic pieces in the Museum's collection.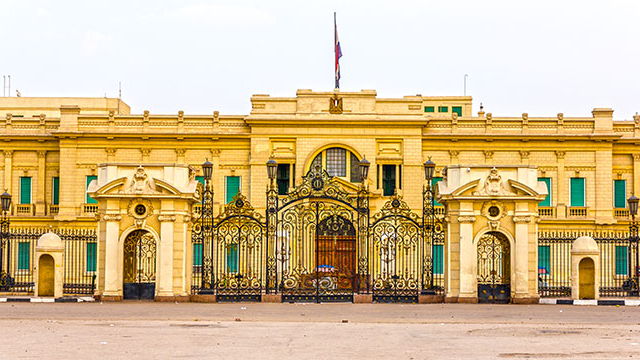 How to stay safe when visiting the Abdeen Palace Museum
Here are some safety recommendations for tourists visiting the Museum.
Wear comfortable shoes and clothing. You'll be doing a lot of walking, so wear shoes that won't give you blisters. It's also advisable to dress in light layers, as the temperature inside the Museum can fluctuate throughout the day.
Stay hydrated. Water fountains are located throughout the Museum, so drink plenty of water to avoid dehydration.
Stick with your group. The Museum can be crowded, so it's easy to get separated from your fellow travellers. Make sure to agree on a meeting spot in case anyone gets lost.
Keep an eye on your belongings. Pickpockets operate in busy tourist areas like the Abdeen Palace Museum. Hold your bags close to your body, and don't keep valuables in your pockets where thieves can easily access them.
Respect the exhibits. Although it may be tempting to touch or climb on sculptures and other objects on display, it's important to remember that these items are fragile and irreplaceable. Please refrain from touching or sitting on exhibits, and follow all posted signs and instructions from museum staff members.
Have fun. The Abdeen Palace Museum is full of fascinating History and beautiful artworks - make sure to take some time to enjoy everything it offers!
Entrance Fees
First off, the entrance fee for adults is 100 Egyptian pounds (EGP). This may seem like a lot of money, but it's actually quite reasonable considering what you get to see inside the museum. You'll be able to explore the palace grounds, which include several beautiful gardens and courtyards. You'll also get to see some of the most impressive artefacts from ancient Egypt, including mummies and statues. There is 25 EGP charge for a camera or mobile ticket.
If you're a student or teacher, then you can get discounted tickets for 50 EGP each. To qualify for this discount, you'll need to show your student or teacher ID at the ticket counter.
Note: Prices are correct as of August 2022 and can change without notice
Operating Hours
The Abdeen Palace Museum operates on a daily basis from 9:00 AM to 3:00 PM, except Fridays. Visitors are allowed to enter the museum until 2:30 PM. During this time, visitors can explore the various galleries that make up the museum and learn about its rich history.
The Abdden Palace Museum is one of Cairo's most popular tourist destinations for a good reason. Its rich history, beautiful architecture, and vast artefacts make it a must-see for anyone visiting Egypt. Spend an afternoon exploring this fascinating Museum and get a glimpse into what life was like for Ancient Egyptian royalty centuries ago.