|
When you think of Sudan, what comes to mind? War? Famine? Poverty?
Sudan is often thought of as a country that is in a state of constant crisis. And while it is true that Sudan has been through some tough times, there is so much more to this country than what meets the eye.
Sudan is a land of great beauty and rich culture. It is a country that has been through a lot but is still standing strong. If you are looking for a country to travel to that is off the beaten path, then Sudan is the perfect place for you.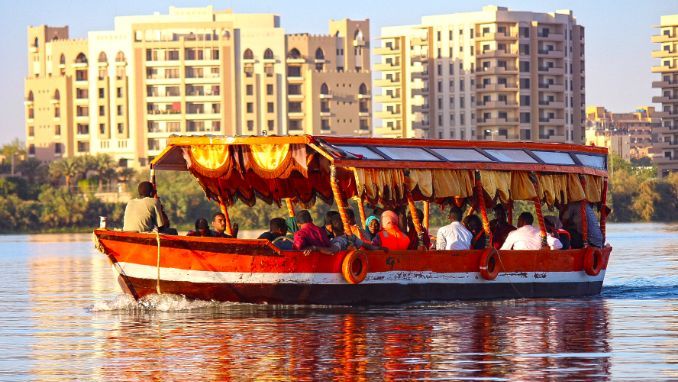 Khartoum, the capital of Sudan, is a bustling metropolis with a lot to offer visitors.
Khartoum is the capital of Sudan and is located where the Blue and White Niles merge to form the Nile. The huge, spread-out city is actually made out of three distinct cities (Khartoum, Khartoum North or Bahri, and Omdurman) which are divided by the Nile and its two arms. The Blue Nile flows between Khartoum and Bahri, the White Nile between Khartoum and Omdurman, and the merged Nile between Bahri and Omdurman.
The confluence of the Blue and White Nile, known as al-Mogran, lies just north of the bridge between Khartoum and Omdurman. Khartoum is an amazingly vibrant and exciting city, full of life and activity.
It's a great place to visit if you're interested in learning more about Sudanese culture and history.
Khartoum's Ruins and Architecture
If you are interested in exploring Sudanese architecture, Khartoum is the perfect place to start. The city has a wide range of architectural styles to explore, from historic buildings to modern skyscrapers. There is something for everyone in Khartoum.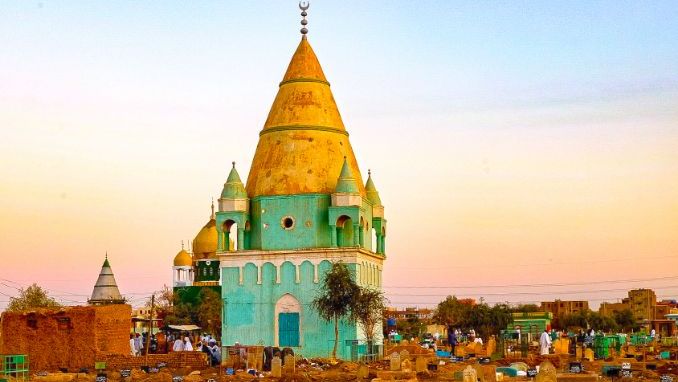 And while it might not be on the top of most people's travel list, there's actually a lot to see and do in Khartoum. For starters, the city is home to a number of interesting historical sites.
The National Museum of Sudan, for example, is a great place to learn about the country's rich history and culture.
The Khartoum War Cemetery is also worth a visit, as it commemorates the lives of British and Commonwealth soldiers who perished during the Anglo-Egyptian War of 1882. If you're looking for some outdoor activities, Khartoum also has a lot to offer.
The city's parks and gardens are perfect for a leisurely stroll, and there are a number of lakes and rivers nearby where you can go for a swim or a boat ride. And if you're really adventurous, you can even try your hand at desert camping!
So, if you're looking for a city that has a bit of everything
Khartoum is home to a distinctive architecture that is a mix of Sudanese, Ottoman, Turkish and British influences. The city's buildings are constructed from a variety of materials including local bricks, wood and stone.
Khartoum's architecture is a reflection of the city's rich history and cultural diversity. The city has a number of historical mosques, palaces and other buildings that are worth exploring. Khartoum is also home to a number of modern buildings and skyscrapers.
Khartoum's Food
Khartoum's food is a perfect reflection of its people and culture, a delicious melting pot of African, Arab, and Mediterranean influences. When it comes to the food of Khartoum, there is something for everyone to enjoy.
The city's culinary scene is vibrant and diverse, with many different restaurants and street food vendors to choose from. Whether you're looking for a quick bite or a sit-down meal, you'll be able to find it in Khartoum.
One of the most popular dishes in Khartoum is kofta, a type of meatball that is traditionally made from lamb or beef. Kofta can be cooked in a variety of ways and is often served with a variety of dipping sauces.
Another popular dish is ful medames, a stew made from fava beans, garlic, and spices. Ful medames is typically served for breakfast, but can also be enjoyed as a main course. If you're looking for something a little sweeter, you'll be sure to find it in Khartoum.
The city is known for its many bakeries and pastry shops, which offer a wide variety of sweets and desserts.
Khartoum is also home to a number of ice cream vendors, where you can enjoy a refreshing treat to cool down in the heat of the day. So what are you waiting for? Book your ticket to Khartoum today and enjoy the food of a lifetime!
Khartoum's Value for money
If you're looking for an amazing travel destination that won't break the bank, Khartoum is the place for you!
Best of all, your money will go a lot further in Khartoum than it would in other major cities. Whether you're interested in exploring the city's ancient ruins, taking a cruise down the Nile, or simply enjoying the local food and culture, Khartoum has something for everyone.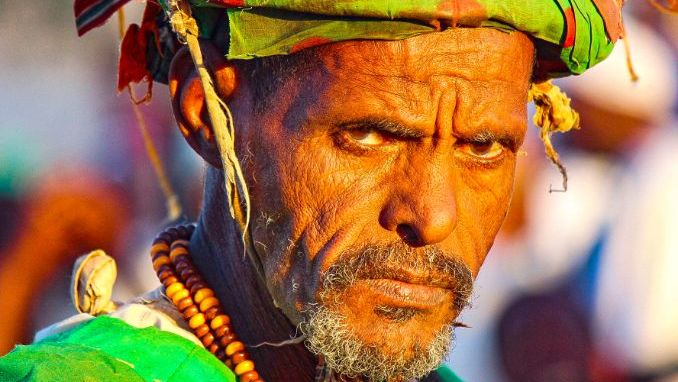 And with its low cost of living, you can easily budget for a great trip without breaking the bank.
The city of Khartoum is a bustling metropolis, home to over five million people. The city has a rich and varied past, and if you're interested in the people and culture of Sudan, there are plenty of opportunities to interact with locals and learn about their way of life.
So, if you're looking for a city that has a bit of everything, history, culture, or just want to experience something new, Khartoum is definitely worth a visit.
You'll find plenty of things to see and do, and you might even come away with a new appreciation for Sudan.
Why not check out one of Egypt Uncovered's fascinating Khartoum tours.