|
If you're looking for a destination filled with rich history, vibrant culture, and breathtaking landscapes, look no further than Lebanon! The year 2023 promises to be an exciting time to visit this beautiful country, with many epic things to do and see. From ancient ruins to pristine beaches, there is something for everyone to enjoy in Lebanon.
In this guide, we will attempt to answer some of the most frequently asked questions about visiting the site, including:
Tips for Visiting? What are the FAQs about the site? - more.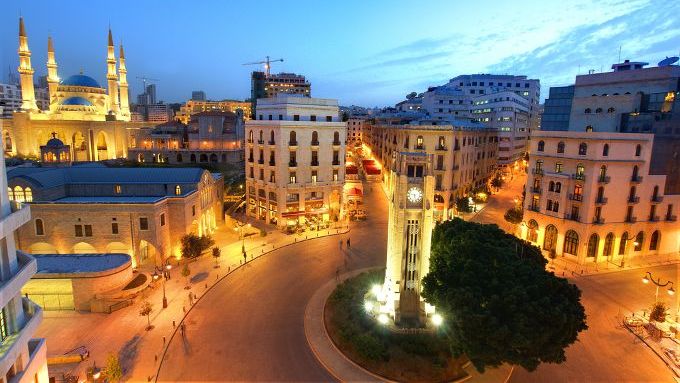 Why visit Lebanon in 2023?
Historical significance: Lebanon is known for its historical sites, such as the ancient Roman ruins at Baalbek and the stunning Byblos Castle. The year 2023 marks Lebanon's 100th anniversary of independence, making it a perfect time to explore the country's rich cultural heritage.
Thriving food scene: Lebanon is a food lover's paradise. Indulge in delicious Lebanese cuisine, from mezze platters filled with hummus and tabbouleh to mouthwatering kebabs and baklava. The country has a vibrant culinary scene that is sure to leave you satisfied.
Natural beauty: Lebanon is home to breathtaking landscapes, from the stunning cedars of the Qadisha Valley to the crystal-clear waters of the Mediterranean Sea. Take a hike in the majestic mountains or relax on the sun-kissed beaches for a true escape from the hustle and bustle of everyday life.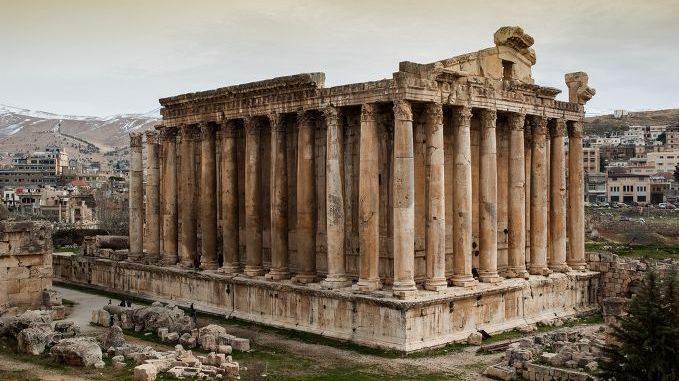 Top attractions in Lebanon
Here are just a few of the must-visit attractions in Lebanon:
Baalbek: Explore the ancient Roman ruins, including the awe-inspiring Temple of Bacchus and Jupiter.
Byblos: Step back in time to one of the oldest inhabited cities in the world, where you can wander through cobblestone streets and visit the Crusader Castle.
Beirut: Experience the vibrant capital city with its mix of modern architecture, bustling markets, and lively nightlife.
Jeita Grotto: Marvel at the natural wonder of the underground caves, where you can ride a boat through the crystal-clear waters.
Tyre: Explore Tyre's UNESCO World Heritage site, with its ancient ruins and beautiful coastline.
From cultural landmarks to natural wonders, Lebanon has it all. Start planning your epic trip to Lebanon in 2023 and prepare to be amazed by everything this captivating country has to offer.
Explore Beirut: Places to Visit
Discovering the vibrant streets of Beirut
If you're planning a trip to Lebanon in 2023, include Beirut on your itinerary. Known as the "Paris of the Middle East," Beirut offers a unique blend of history, culture, and modernity. As you explore the vibrant streets, you'll come across stunning architecture, bustling markets, and friendly locals who are always ready to share their stories. Take a stroll along the Corniche, a promenade that stretches along the city's coastline, and marvel at the breathtaking views of the Mediterranean Sea.
Indulging in Lebanese cuisines
Lebanese cuisine is renowned worldwide for its flavours and freshness. So be sure to treat your taste buds to authentic Lebanese dishes in Beirut. Indulge in a meze, a traditional Lebanese meal consisting of various small plates filled with flavorful dips, salads, and grilled meats. Remember to try delicious dishes like tabbouleh, falafel, and kibbeh. For a truly immersive experience, head to the bustling street food stalls in the Gemmayzeh and Mar Mikhael neighbourhoods, where you can find a wide range of mouthwatering Lebanese street food.
In addition to exploring Beirut, there are many other epic things to do in Lebanon. Visit the ancient ruins of Baalbek, a UNESCO World Heritage site, and marvel at the impressive temples that date back to the Roman era. Explore the charming coastal city of Byblos, one of the oldest inhabited cities in the world, and wander through its narrow streets lined with colourful souks and ancient archaeological sites.
Whether you're a history enthusiast, a food lover, or simply looking for a memorable travel experience, Lebanon has something to offer every visitor. So start planning your trip to Lebanon in 2023 and get ready to embark on an unforgettable adventure in this enchanting country.
Exploring the ancient ruins of Baalbek
One of the must-visit attractions in Lebanon is the ancient city of Baalbek. Known for its impressive Roman ruins, Baalbek offers a glimpse into the grandeur of the past. The Temple of Jupiter, with its colossal columns and intricate detailing, is a sight to behold. Marvel at the ruins of the Temple of Bacchus, dedicated to the Roman god of wine, and be captivated by the rich history that surrounds you.

Admiring the historical sites of Byblos
Located on the Mediterranean coast, the city of Byblos is another treasure trove of historical sites. Wander through the ancient streets and explore the Phoenician city's ruins that date back more than 7,000 years. Visit the Crusader Castle and the Roman Theater, and imagine life in this ancient city. Byblos is also home to the world's oldest continuously inhabited port, so take a stroll along the waterfront and soak in the charm of this enchanting city.
Lebanon has so much more to offer regarding historical sites and attractions. Make sure to also visit the stunning city of Tyre, with its Roman hippodrome and impressive archaeological site, as well as the historic town of Anjar, known for its Umayyad ruins.
With its rich and diverse history, Lebanon is a captivating destination for history buffs and adventure seekers. So, pack your bags and get ready to explore the best things to do in Lebanon in 2023. Your trip will surely be filled with unforgettable memories and awe-inspiring experiences.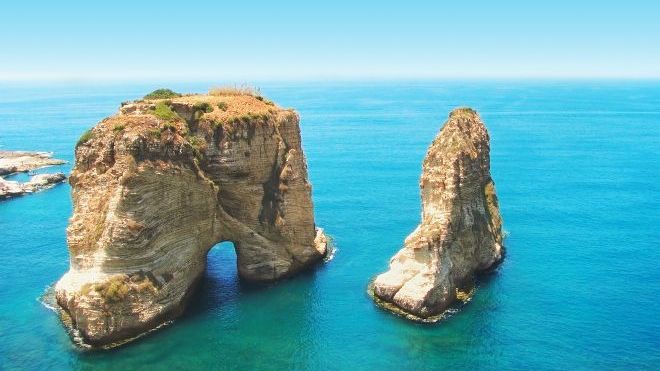 Experience Nature's Beauty
Hiking in the stunning Cedars of God
For nature enthusiasts and adventure seekers, a place to visit the stunning Cedars of God in Lebanon is an absolute must. This ancient forest, located in the Bsharri district of Northern Lebanon, is home to some of the world's oldest and most majestic cedar trees. These trees have witnessed history and become a symbol of Lebanon's natural beauty and cultural heritage.
Hiking through the Cedars of God offers a unique experience surrounded by breathtaking landscapes and fresh mountain air. The well-maintained trails allow you to immerse yourself in the tranquillity of nature while exploring the diverse flora and fauna that call this forest home. With their distinct fragrance and impressive size, the towering cedar trees create a serene, calming, unmatched atmosphere.
Relaxing on the pristine beaches of Jounieh
If you prefer a more laid-back experience, the pristine beaches of Jounieh are the perfect destination. Jounieh is located along the Mediterranean coast and offers a picturesque setting with crystal-clear waters and golden sandy beaches. Whether you are looking to soak up the sun, take a leisurely swim, or unwind with a book, Jounieh has it all.
With a wide range of beach resorts and clubs, you can find the ideal spot to enjoy a day of relaxation and rejuvenation. From luxurious amenities to water sports activities, Jounieh caters to all preferences. End your day by indulging in the local cuisine at one of the charming seaside restaurants, where you can savour fresh seafood delicacies while overlooking the stunning sunset.
Lebanon's natural beauty offers diverse experiences for nature lovers and those seeking relaxation. Whether you hike through the ancient Cedars of God or unwind on the pristine beaches of Jounieh, you are guaranteed to be captivated by the country's enchanting landscapes. Include these destinations to create unforgettable memories amidst nature's wonders.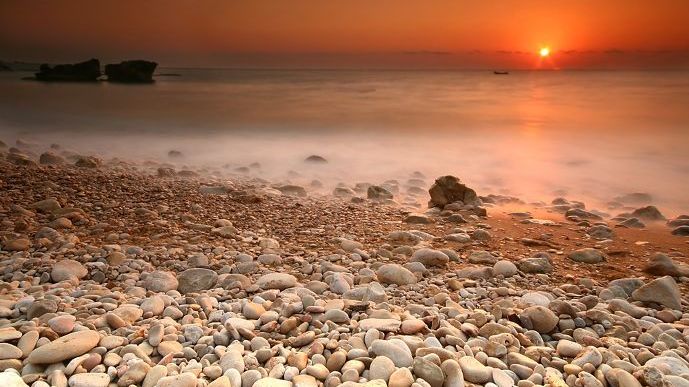 Discover the Charming Cities in Lebanon
If you plan a trip to Lebanon in 2023, explore the country's charming cities, perfect for immersing yourself in the rich culture, history, and vibrant atmosphere. Here are two must-visit cities that should be on your itinerary.
Strolling through the charming streets of Sidon
Sidon, also known as Saida, is a coastal city that offers a fascinating blend of modernity and history. As you stroll through its charming streets, you'll encounter ancient ruins, medieval buildings, and lively markets. Walk along the picturesque Sidon Sea Castle, which dates back to the 13th century, and marvel at its architectural beauty. Visit the Khan el Franj, a 17th-century caravanserai, now transformed into a cultural centre where you can enjoy traditional music and dance performances. Remember to explore the vibrant Souk el-Shateeh, a bustling market where you can find local handicrafts, spices, and souvenirs.
Visiting the colourful Souks of Tripoli
Tripoli, Lebanon's second-largest city, is a vibrant destination that promises an immersive cultural experience. The city's colourful souks are a major highlight, where you can browse many shops selling textiles, jewellery, and traditional Lebanese sweets. Take advantage of the famous Al-Mina Street, lined with beautifully decorated pastry shops, where you can indulge in mouthwatering Middle Eastern delights. Explore the historic sites like the Crusader Castle of Tripoli and the Great Mosque, showcasing the city's rich heritage.
Whether you're a history enthusiast, a food lover, or an avid shopper, these charming cities offer a unique blend of experiences that will make your trip to Lebanon truly unforgettable.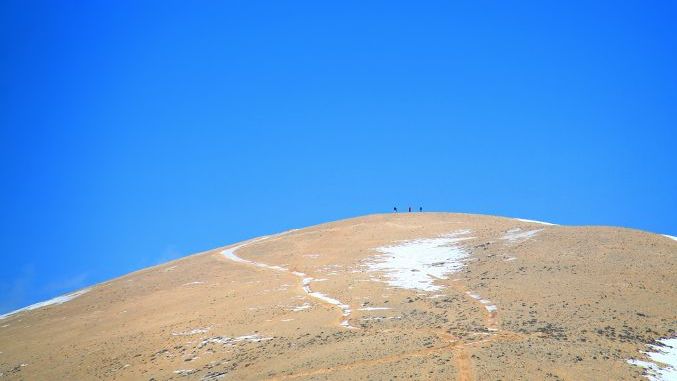 must-do activities in Lebanon
Paragliding over the scenic mountains of Lebanon
Are you seeking an adrenaline rush and a breathtaking view? Look no further than paragliding over the majestic mountains of Lebanon. Strap yourself into a harness, connect to a colourful parachute, and launch into the sky. As you soar through the air, you'll be treated to awe-inspiring vistas of valleys, forests, and rugged peaks. The adrenaline pumping through your veins will make you feel alive like never before.
Diving in the crystal-clear waters of Tyre
Get ready to take a plunge into the stunning underwater world of Tyre. With its crystal-clear waters, vibrant coral reefs, and abundant marine life, this UNESCO World Heritage site is a haven for divers. Explore mysterious shipwrecks and swim alongside exotic fish species. Whether you're a seasoned diver or a beginner, there are diving opportunities for everyone. The experienced guides will ensure your safety and guide you to the best spots for an unforgettable underwater adventure.
Hiking in the breathtaking Qadisha Valley
For nature enthusiasts, hiking in the Qadisha Valley is a must-do experience. This UNESCO World Heritage site offers awe-inspiring landscapes, picturesque villages, and ancient monasteries carved into the cliffs. Lace up your hiking boots and follow the scenic trails that wind through lush forests and towering mountains. Breathe in the fresh mountain air as you immerse yourself in the tranquillity of this hidden gem.
Exploring the magical Jeita Grotto
Discover the enchanting beauty of the Jeita Grotto, a network of interconnected limestone caves located just outside of Beirut. Take a boat ride through the underground river and marvel at the stunning rock formations illuminated by colourful lights. As you venture deeper into the caves, you'll be captivated by the otherworldly atmosphere created by stalactites and stalagmites. This natural wonder is a true spectacle that will leave you in awe.
So, whether you're a thrill-seeker, nature lover, or adventurer, Lebanon offers many epic experiences that will make your trip unforgettable. Embrace the adventure and create memories that will last a lifetime.
Taste the Flavors of Lebanon
Sampling delicious street food
Lebanon is a paradise for your taste buds if you love food. One of the best ways to experience the local cuisine is by indulging in delicious street food. Take a stroll through the crowded streets of Beirut, and you'll find small food stalls and carts offering a wide variety of mouthwatering treats. Try the famous falafel, a deep-fried ball made from ground chickpeas or fava beans. Pair it with freshly baked bread and tahini sauce for an explosion of flavours. Savour the unique taste of manakish, a traditional Levantine dough topped with various ingredients such as za'atar, cheese, or minced meat. Remember to try the iconic shawarma, thinly sliced meat cooked on a vertical rotisserie and served in a warm bread wrap with flavorful sauces.
Experiencing wine tasting in the Bekaa Valley
Wine enthusiasts should explore the beautiful Bekaa Valley, home to some of Lebanon's finest wineries. With its favourable climate and fertile soil, the Bekaa Valley produces exceptional wines that have gained international recognition. Take a tour of the vineyards and discover the art of winemaking. You'll have the chance to learn about the different grape varieties and the fermentation process and indulge in wine tastings led by knowledgeable sommeliers. Whether you prefer red, white or rose, you'll find a wide selection to suit your palate. Sip on a glass of Château Musar's renowned red wine or try the crisp and refreshing whites from Château Ksara. The breathtaking scenery and the flavours of the wines make for an unforgettable experience.
Embark on a culinary adventure in Lebanon and treat yourself to the vibrant flavours of its street food and exquisite wines. Whether you're exploring Beirut's bustling streets or the Bekaa Valley's picturesque vineyards, you'll discover why Lebanese cuisine is renowned worldwide. It's a journey that will satisfy your senses and leave you craving more.
Tips for planning your trip to Lebanon
Research: Before you go, research the top attractions and activities you want to experience. This will help you plan your itinerary and maximize your time in Lebanon.
Season: Consider the time of year you plan to visit. Lebanon has a Mediterranean climate, with hot summers and cool winters. Depending on your preferences, you should visit during the spring or fall when the weather is more moderate.
Transportation: Getting around in Lebanon can be challenging, especially if planning to explore different cities. Consider renting a car or hiring a driver to make transportation easier and more convenient.
Local customs: Familiarise yourself with the local customs and traditions of Lebanon. Respect the culture and dress modestly when visiting religious or conservative areas.
Try the food: Lebanon is known for its delicious cuisine, so indulge in the local dishes. From mouthwatering mezze to aromatic kebabs, your taste buds will thank you.
Stay safe: Like any other destination, taking precautions and staying safe during your trip to Lebanon is important. Stay informed about current events, follow travel advisories, and take necessary precautions to ensure a smooth and enjoyable journey.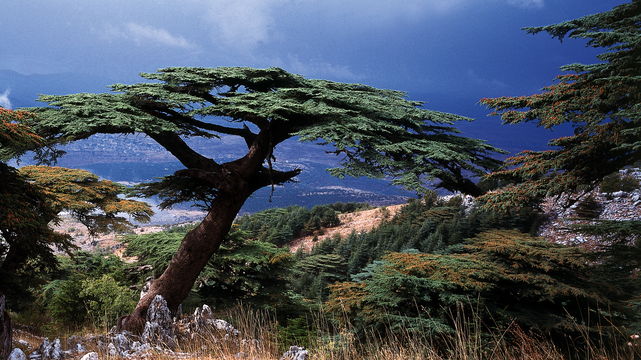 FAQs about Lebanon
Q: What are some of Lebanon's UNESCO World Heritage sites?
A: Lebanon is home to several UNESCO World Heritage sites. One of the most famous is the Qadisha Valley, which is known for its stunning natural beauty and historical significance. Another site is the Baalbek ruins, which are an impressive archaeological site.
Q: What are the best things to see in Lebanon?
A: There are many amazing sights to see in Lebanon. From the ancient ruins of Baalbek to the breathtaking views at the Cedar of Lebanon, there is something for everyone to enjoy.
Q: Can you recommend any places to visit in Lebanon?
A: If you're looking for places to visit in Lebanon, I highly recommend checking out Baalbek, Tyre, and the Jeita Grotto. These attractions offer a mix of historical significance and natural beauty.
Q: Is a visit to the National Museum of Beirut worth it?
A: Absolutely! A visit to the National Museum of Beirut is well worth it. The museum houses a vast collection of artefacts that showcase Lebanon's rich history and cultural heritage.
Q: What is one of the most famous attractions in Lebanon?
A: One of the most famous attractions in Lebanon is the Jeita Grotto. It is a stunning natural wonder that features underground caves and beautiful crystal formations.
Q: Do I need travel insurance for my trip to Lebanon?
A: It is highly recommended to have travel insurance for your trip to Lebanon. Travel insurance can provide coverage for medical emergencies, trip cancellations, and lost belongings, giving you peace of mind during your travels.